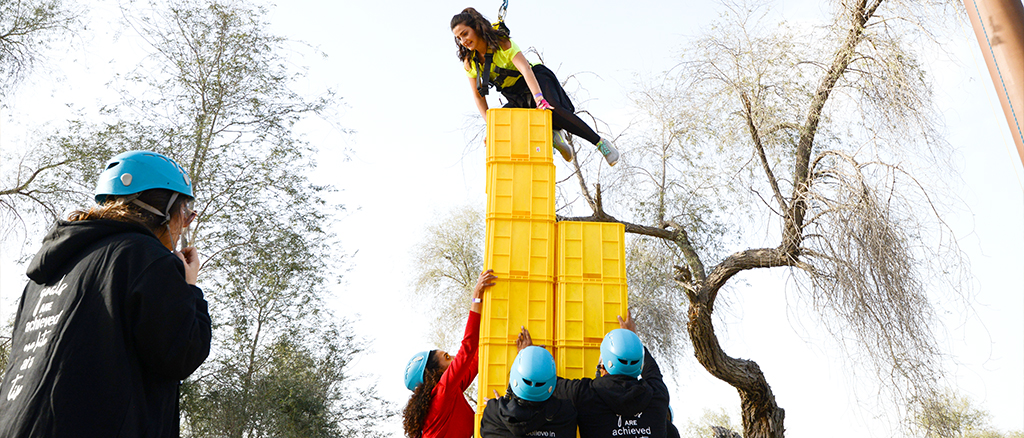 It goes without saying that the corporate world is competitive. And no organization, in this cut-throat business world, can succeed until every member of the team performs to the best of their abilities. This competitiveness can take a toll on one's health and performance, posing adverse risks for both the employee and the company. When the productivity of employees, it's the company that ends up bearing the brunt of it.
This is where team-building activities can help. Every company, regardless of its size, scale and nature, should hold corporate activities for its employees to boost their productivity and freshen their minds. However, the repercussions of COVID-19 didn't leave most companies in a very pleasant state. Some had to shut down while others struggled hard to survive.
Also, they had to make budget cuts to stay afloat. This is why every company can't spend a huge amount on these activities. But, team-building activities are supposed to be enjoyed, not burn a hole in the employer's pockets. There are a few ways companies can organize such activities inexpensively. For example, you can host a team-building event at Aventura Parks and allow your employees to take part in fun activities without breaking the bank. After all, the pandemic drastically impacted their lifestyles as well.
On this note, let's look at the reasons why team building activities have become more significant than ever in present times as the world is recovering and getting accustomed to the new normal:
A Much-Needed and Well-Deserved Break
For employees, team-building activities make for a welcome change to their often dull and monotonous routine. Thus, they keenly anticipate them.
As much as work-life balance is promoted, not many companies tend to follow this practice. This leaves those working in the corporate sector to be at their seats for long hours. Even when they're not working, they are thinking about the meeting they have the next day or the presentation that is due to be prepared. Of course, weekends are there to relax but how many of us actually relax during these days? A lot of chores are left to be done during the weekend, leaving people with little or no time to relax and unwind.
A team-building activity, if arranged by their organization, can help them to have a much-needed and well-deserved break from their routine life. It provides them with an opportunity to revitalize themselves so that they can be prepared to face the heavy grind ahead. 
A Chance to Get to Know Each Other
It goes without saying that team-building activities and programs promote team bonding. During these activities, employees get to know each other better, even those who do not work in the same department. This can help them to be on the same page, and ultimately creates a sense of harmony in the organization.
Promoting the Company's Culture
Dubai is a city of diverse cultures as people belonging to different regions live here.. However, this diversity often poses a challenge for companies to create and promote a uniform culture for their employees. Team building activities can help in this regard as well. For example, Aventura Parks offer a "Values in Action Workshop". Based on the "Reiss Motivation Profile", it can help to promote a unified culture, reduce conflicts, and enable leaders to explore their values.
An Effective Way for Conflict Resolution
Conflicts are bound to arise when people spend a lot of time together. If not resolved timely, they can result in office politics that can adversely impact the atmosphere of the entire workplace.
Corporate outings can prove to be beneficial for resolving conflicts as well. As employees take part in different activities together, they get a chance to discuss those issues that have resulted in the conflict. There are higher chances that these conflicts can be resolved in a rather lighter manner, instead of heated debates that can escalate anytime.
A Way to Learn New Skills
Our routine lifestyles leave us with no time to learn new skills. As stated above, it's mostly working or thinking about work. Team building activities give participants a chance to learn new skills in a rather fun and non-competitive manner. Such activities also foster creativity, which is a vital factor that makes an employee more productive.
A Way to Boost Fitness
For most people, the only way to stay fit is to visit the gym regularly. Aventura Parks, however, has a different take on fitness. It offers numerous activities that are directed to boost physical fitness in a fun and adventurous manner.
You can include these activities in your outdoor team building program and allow your employees to pay attention to their physical fitness. It has been proven in research that physical fitness plays a vital role in improving mental health. And when an individual is both physically and mentally fit, they tend to perform better at work.
Final Thoughts
Suffice it to say, team-building activities such as these can do much more than provide employees with an opportunity to have a fun day out. So, if you've been looking for ways to boost your employees' productivity, book a team-building event at Aventura Parks. We offer different programs that involve group activities for employees. These programs are suitable for smaller, mid-size and bigger organizations.
Contact us now for more information on the team-building activities and programs we offer.