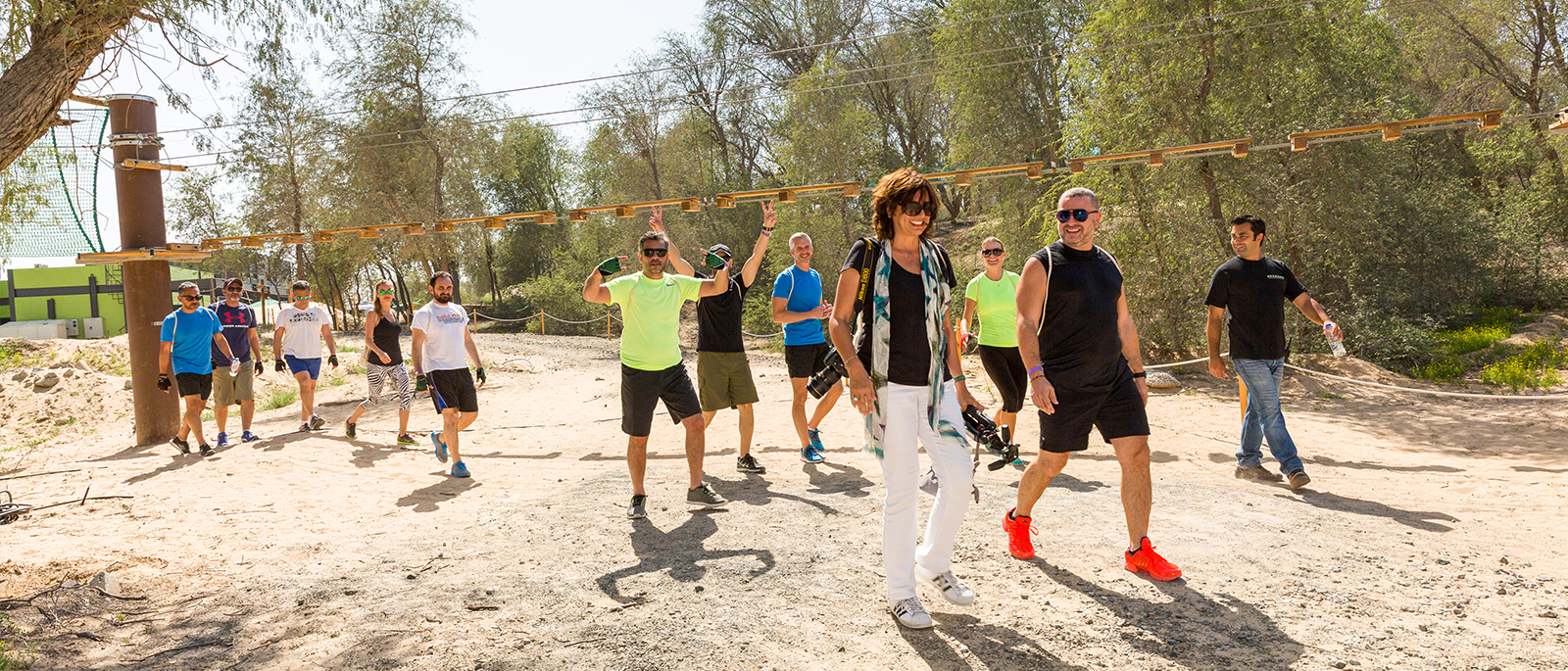 Aventura Parks offer a perfect blend of excitement, & learning in the natural forest ecosystem that will make you come back for more to this adventure park.
December 2021, Dubai – Aventura Parks is an amalgamation of activities, games and learning in a natural ecosystem amidst the woodland. This 35,000 square kilometers of craze and thrill-filled adventure filled activities allow the individuals to unwind themselves from the monotonous and grayish routines as they set off the nature trail and walk towards the heart of the forest.
While there are many unique and distinctive features of Aventura Parks that sets it aside from other awe-inspiring attractions, it still remains one-of-its-kind. Of the many, its location remains the paramount, as it comprises "the rugged nature as part of its terrain", as put forth by Lina Malas, the Co-Founder and Managing Director at the Aventura Parks. She further added. "Aventura is not only about entertainment, it is about learning and it's about connecting and bonding with each other. It is a place to have fun and learn how to tackle different kinds of challenges together. It also helps the teams to learn about each other and most importantly about themselves."
Famous for the zip line challenge, it brings together an experience full of thrill and excitement. There may also be nervousness. But it is all about overcoming it, and building the stamina as the participating holds it till the end of line. While you might be looking for just an adrenaline rush, it will give you muscle contraction, increased blood pressure and respiration, along with burning calories, and building strength. So much so, it gives your body the much needed liberation after a monotonous and indoor work routine.
This eco-friendly adventure park has 6 circuits; including Discovery (from 1.05m), Rangers (1.15m to 1.24m), Explorador (1.25m to 1.39m), Aventura (1.4m), Thriller and Extreme (1.6m and 16 years old). Each of these circuits have carefully designed games and activities, suited for a certain age and height. Lina Malas talks about each of these levels as "the children are able to learn and don the harness as they actually start to navigate among the woodland." She further added that these circuits contribute "very much towards the child development pyramid of learning". Nevertheless, every single activity at Aventura parks is related to it.
A trip to Aventura Parks will be left incomplete without a Nature Trail. It is a guided trip that takes you into the heart of the forest. From showcasing the spectacular flora and fauna of the UAE, to learning about the facts and stories of the forest, the nature trail winds and unwinds into the woodland of this adventure park. With over 30 different points to study in the rich Ghaf Tree Forest of this adventure park, the visitors learn in great detail about the forest ecosystem. Ideal for the children aged 12 years and above, it sets their spirit of curiosity and exploration free. 
Personality development is best achieved when striking a harmonious balance between nature and nurture. While parents continue to invest a lot in the nurture side, it is equally important to keep the connection with the natural elements alive. Escaping to woodland relaxes the mind, body and soul. The tranquil blue and green waters work their magic. Just try to take out 120 minutes from your week and allow the natural elements at Aventura Parks to flood your soul. Retreating to a nature-based adventure park can help achieve this balance.
About Aventura Parks
Aventura Parks is the largest Zipline Park in Dubai that transforms the abstract idea of learning, bonding and entertainment in a natural setting. This holistic learning environment is able to elevate the physical and cognitive abilities thereby constituting towards a strong and stable personality development. Incorporation of team-building activities and adventurous challenges strengthens the cognitive capabilities and builds stamina for sound development at Aventura, an eco-friendly adventure park in Dubai.