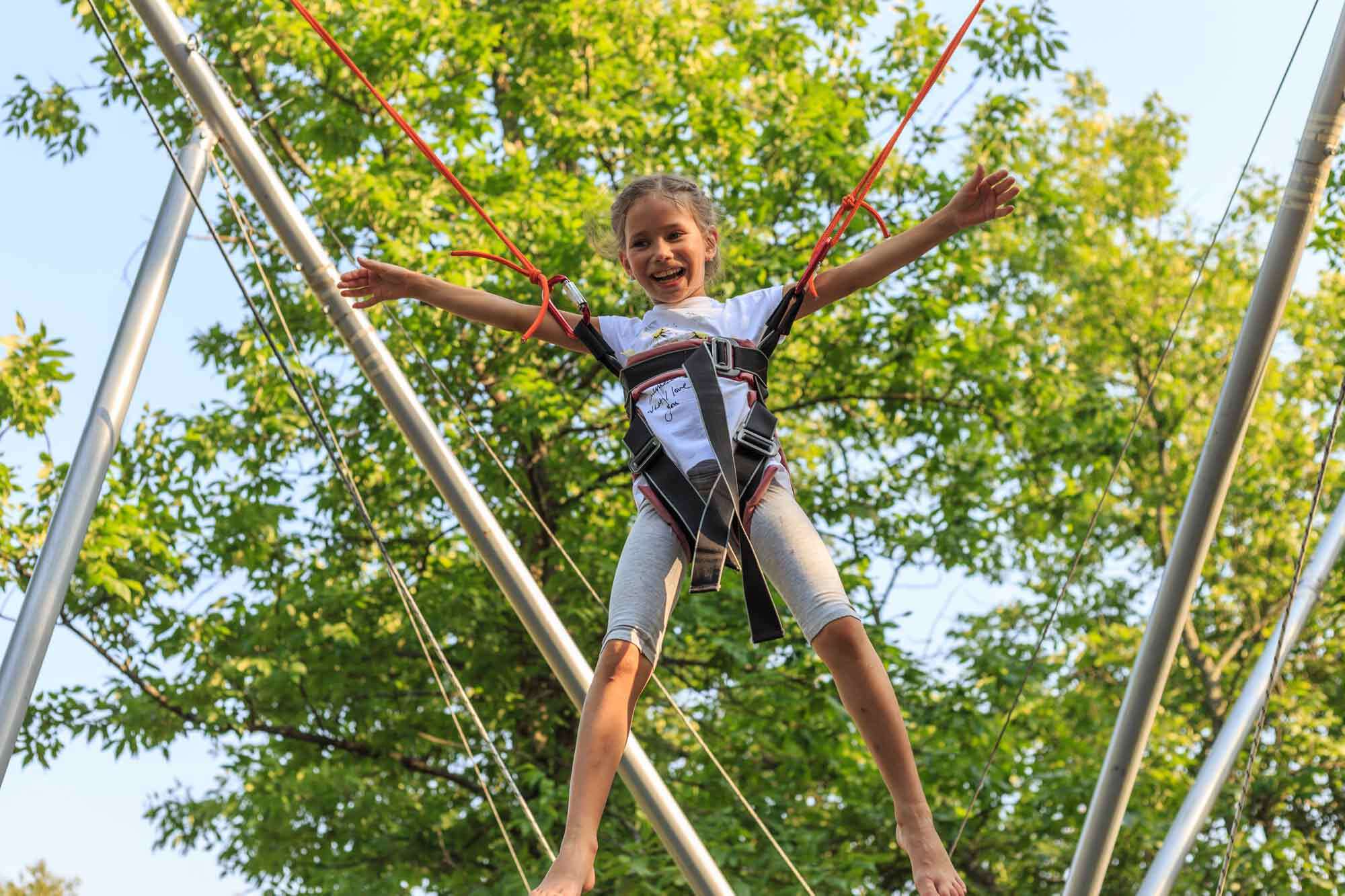 Technology has made our life easier, faster, and more fun today. At the same time, it has impacted the way people spend their leisure time. Now, smart gadgets have replaced outdoor activities. People prefer spending recreational time surrounded by screen-based activities, which are adversely impacting their mental health. 
Researchers claim that proximity to nature is more important than money, employment, and other blessings we assume to be important for well-being and mental health. Different studies have been conducted in the past discussing how living amidst green spaces can improve your mental health. According to researchers, people living closer to green spaces are happier, more productive, have increased self-worth, and are more satisfied than those living at a distance.
In this technology-driven life, Aventura Parks brings fun-filled outdoor activities amidst nature, aiming to improve your mental health, broaden your mind, and provide physical benefits.
How Green Spaces Improve Your Mental Health And Well-Being?
Green spaces look good. As a matter of fact, they do good for the physical and mental health of human beings as well. Hundreds of research studies have been conducted, providing similar results that spending time amongst green spaces improves one's mood, reduces stress, lowers blood pressure, and reduces the risk of cardiovascular problems.
A study conducted by Georgy Bratman and his colleagues claims that people walking in nature were less ruminated compared to those walking in urban environments. The reason is that greenery activates the parasympathetic nervous system, which helps in recovering from stressful moments.
Let's discuss the benefits of nature scenes on mental health:
Better Concentration
Nature scenes improve our ability to concentrate and our voluntary and involuntary attention abilities. People who spend more time in nature are less exhausted and distracted, thereby engaging better.
Relief Stress
Green spaces invoke the feeling of tranquility. According to experts, even seeing greenery through the window can reduce negative emotions and restore a positive mood.
Reduce Violence
Stress and anxiety is the root cause of aggression and violence. Reducing stress ultimately improves your mental health and turns down violence.
How Does Aventura Parks Help Get You Closer To Nature?
Aventura Parks encourage learning in a fun way. Offering 5 circuits with loads of games for everyone, it is a gateway for everyone to have fun, learn, bond with family, and spend time away from the hustle of the city. Furthermore, we prioritize the proximity to nature, considering the benefits of green spaces to improve your mental health.
Let's discuss in detail why Aventura Parks is the perfect destination for outdoor activities amidst nature that will improve your mental health:
1.
Location
The largest zipline adventure park located inside Mushrif Park in Dubai, Aventura Parks, is stretched across 35,000 sqm of Ghaf trees. We offer several activities designed to relieve stress for corporates and kids in the heart of nature. What makes us exclusive is that all our activities and experiences promote learning in nature.   
2.
Nature Trail
Proximity to nature is essential to improve your mental health, and we understand the value of spending time in green spaces, and our nature trail activity proves our claim. Located in Mushrif Park, which is the most historic park in Dubai, visitors can discover unlimited natural beauties, thereby making it the best place to explore the flora and fauna of the UAE without age and height restrictions.  
3.
Camps
We offer exciting and fun, nature-based activities during summer, spring, and winter camps offered during holidays and school breaks. Our camps offer the best opportunity for parents to drop their kids off and keep them away from technology-driven life. Our team develops different programs, including science, nature work, arts and crafts, and much more, that piques the interest of everyone.
4.
School Field Trips
We believe that taking the classroom out in nature can be a great tool to acquire learning and develop skills, and that is what our school field trips aim to achieve. Spending time learning and having fun in nature helps in developing interest and boosting cognitive development. Outdoor activities offered in school field trips at Aventura Parks aim to increase creativity and improve academic performance.
Wrapping Up
In a nutshell, spending time in green spaces improves your mental health. Aventura Parks is the best destination for friends, families, and everyone from around the world to spend leisure time engaging in recreational activities offered here. So, book now to get the thrill and chill amidst nature.