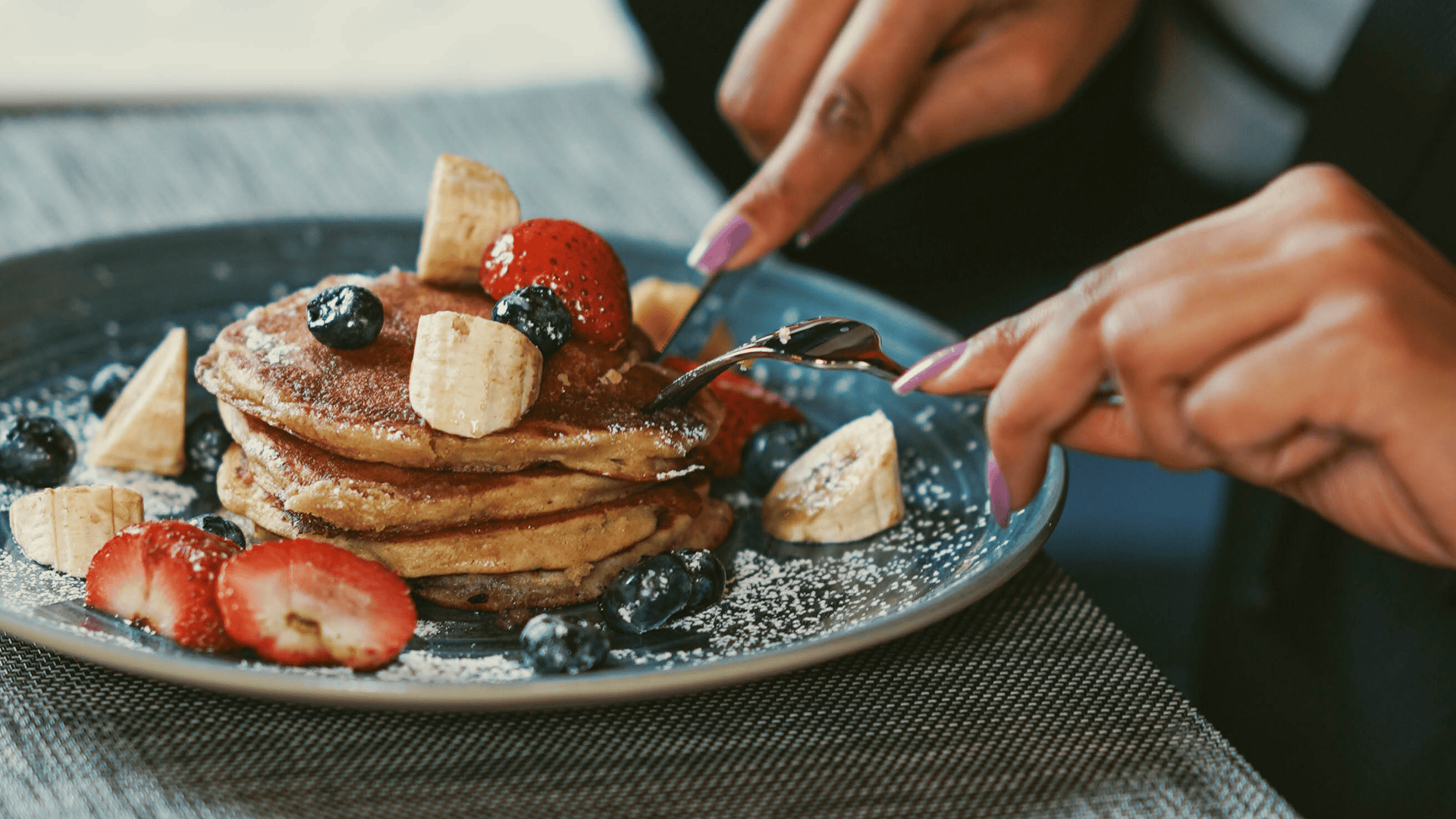 When thinking about theme parks, the first thing that comes to mind is thrilling rides and adventurous activities. Having said that, a theme park is more than just enjoying rides and taking part in amusing activities. After quenching your thirst for adventure and exploring fun-filled sites around the park, you will feel the desire to relax and enjoy a delicious meal as your body needs to recover the lost energy.
This is why parks with inside food joints or restaurants have a plus point as it allows people to have fun and enjoy a meal all under one roof. 
The Ghafé at Aventura Parks aims to offer delicious meals made with passion, including various options for vegetarians and non-vegetarians. At Aventura Parks, we offer unique experiences that are suitable for everyone, including The Ghafé with indoor and outdoor seating to enjoy the forest view.
The Ghafé At Aventura Parks – An Endeavor To Make Your Experience WorthWhile
Aventura Parks, located in 35,000 sqm of ghaf tree forest, offers numerous attractions suitable for everyone, including friends, families, children, and groups. Our attractions include circuit-style obstacles, zipline adventures, team-building activities, and a nature walk to explore the flora and fauna of the UAE.
As good food and ambiance are fundamental to completing your day, The Ghafé at Aventura Parks is the best area to relax and enjoy delicious food. You can enjoy eating under the stars or inside our beautifully decorated indoor seating. Furthermore, it is the best place for parents to relax while their kids are gliding through our perfectly designed circuits.
Let's have a look at what we offer at The Ghafe:
1.
The Cuisine We Offer
Keeping in view the cultural diversity of the UAE, we offer different cuisines, including Mediterranean flavor, Levant cuisine, and American food. To ensure the menu offers something for everyone, we have finalized it by acquiring the expertise of Chef Jean Barbour, a finalist from the hit cooking competition Top Chef Middle East 2016 and renowned Head Chef in the Gulf. From homey food to healthy meals, our menu includes everything such as delicious light bites and meals for breakfast, lunch and dinner such as salads, burgers, pizzas, gourmet sandwiches, pastas, all-day breakfast, smoothies, shakes and desserts. 
2.
A Relaxing Ambiance
Studies show that the greenery, rustling of leaves, and chirping of birds have positive effects on human health and The Ghafé, located in the largest ghaf tree forest, offers it all. The relaxing ambiance of The Ghafé makes Aventura Parks the best place to spend a day full of fun and a peaceful escape.
Not only does it offer a setting close to nature, but visitors can expect a live cooking station, various terraces, and a plethora of books to choose from making it a perfect place to make memories for friends and folks.
3.
What Makes The Ghafé Different And Better?
Our aim, which makes us unique, is to inspire everyone while fostering learning through play. The goal behind The Ghafé is to raise awareness of the national tree of the UAE, the ghaf. It is scientifically proven that the ghaf tree can make a place hospitable for others owing to its quality to tolerate harsh climates.
Characteristics To Look For In A Family Food Joint At A Theme Park
If you want a quick comparison about how The Ghafé at Aventura Parks is a unique place and peaceful escape, take a look at the characteristics of a good café and how The Ghafé possesses all these qualities.
1.
Taste And Quality Of Food
Food hygiene concerns everyone the most, and at The Ghafe, we assure to use unprocessed and whole foods using organic ingredients to make it right here in our kitchen. Furthermore, our food selection ensures everyone has something as per their choice, and our well-trained chefs make delicious food with a whole lot of love.
2.
Excellent Range Of Food
Everyone has a different taste and likeness for food. We, at The Ghafé, have finalized our menu with the help of the Head Chef in the Gulf to offer a myriad of choices for all visitors.
3.
Budget-friendly Rates
Another thing people expect is a good meal option for families with affordable rates. At Aventura's The Ghafé, we offer various food options and packages so everyone can eat their fill. Furthermore, we also deal with events and groups with well-designed group menus and buffet packages.
4.
A Place Suitable For All
Another quality of a good food joint in a park is that it is suitable for everyone. Our food menu contains options suitable for people of all ages and choices. While adults can enjoy their favorite salads, kids can chow down on the delicious pizzas and burgers.
The Takeaway
To sum it up, The Ghafé at Aventura Parks offers delicious food with a myriad of meal options and a peaceful ambiance for visitors. Our meal packages, versatile options, and unprocessed, hygienic, and organic food make The Ghafé the best area to end your day, eat your meal, and nourish your soul. We believe in giving homey comfort to every visitor with wholesome food made with passion.