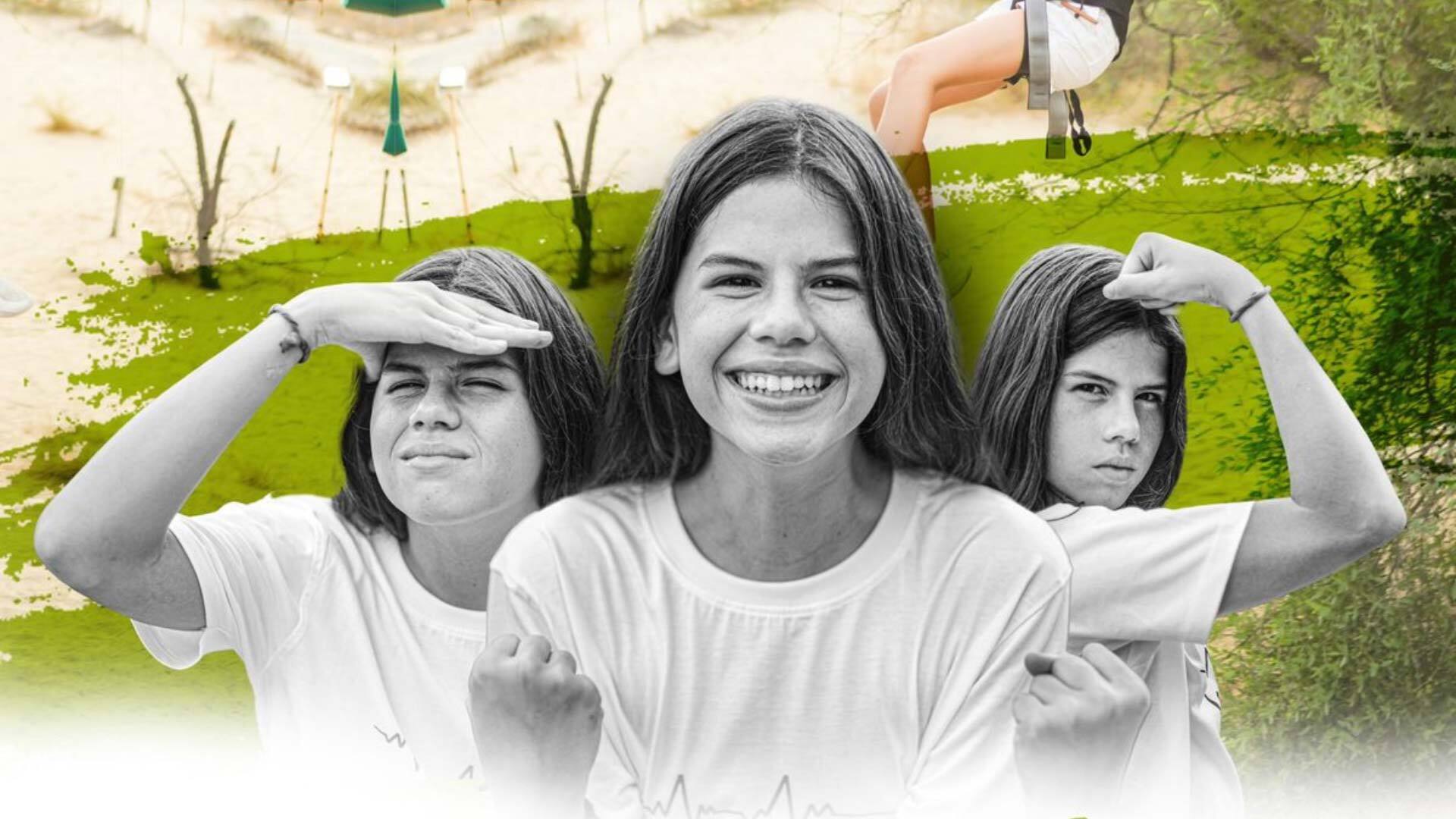 Some moments in life make us ride on a roller-coaster of emotions, like beginning a new journey, starting a new job, fighting fears, the first day at school, and more. However, everyone has different ways of mellowing out.
Some pour their heart out while dancing, and others look for more creative options to wind down their minds and get a grip on the emotional release inside the body. People of all ages can get overwhelmed by their feelings. School stress for kids, work anxiety for adults, and fear of conquering phobias, all make us distressed, and escape from the routine that is essential for our mental well-being.
Rest assured, as the solution is just a click away. Manage your emotions in motion at Aventura Parks because we offer exhilarating activities for everyone to overcome fears, kill stress, and get rid of anxiety.
Feeling Too Much At Once Can Make You Feel Overwhelmed
All of us can feel overwhelmed despite our age. Children can get overwhelmed by the stress of going to a new school, performing better, starting a new activity, and so on. Likewise, the anxiety about better work performance and the pressure of meeting deadlines is common in corporate sectors. Besides, being reluctant to try new experiences and mingle with peers because of phobias is a contributing factor to stress and, by the same token, fear of overcoming these phobias.
At Aventura Parks, we offer numerous activities designed for families, friends, and children of all ages. So, get hold of your emotions in motion at Aventura by participating in these activities and scotch your fears by replacing stress with happiness and fear with freedom.  
Emotions in Motion At Aventura Parks
As aforementioned, various situations, hectic routines, and the hustle of daily life can be stressful. Escaping them for a day is mandatory to get relief and restart with positive energy. Aventura Parks offer exciting activities, challenging circuits, and a 35000 square meter Ghaf tree forest filled with ziplines to escape the hustle and bustle of the city for some relaxing and unforgettable experience with kids, friends, and folks.
Activities To Unleash The Workplace Stress
The best place to chill and thrill amidst nature in Dubai, Aventura Parks offer unique and fun activities for corporates to alleviate workplace stress. Organizations can customize the activities as we offer programs that are designed to foster learning, collaboration, conversation, and spreading a sense of equality.
Below are the activities we offer for corporate organizations:
1.
Team Building Activities
Based on 7 different circuits, our team-building activities can do much more than just providing your team with an outdoor space to play and mingle. We have dedicated programs that can help improve productivity, creativity, and leadership skills.
2.
Events And Celebrations
Cope with your emotions in motion at Aventura Parks amidst a beautiful Ghaf forest by hosting a party as we offer a 35,000 sqm outdoor venue with an ample range of arrangement options for celebrations.
Overcome The Fear Of Heights With Adventure Park Activities
Do you want to conquer acrophobia but do not know where to start? Adventure park by Aventura Parks is one of the exhilarating activities to capture such emotions in motion.
Based on different circuits with varying difficulty levels, it provides the best opportunity to overcome fears and open doors to a new life. Start from the lowest height or challenge yourself by riding the biggest zipline; the decision is yours to make.
Let's discuss the programs we offer at adventure parks.
1.
Rangers
With the lowest difficulty level and easy challenges, Ranger is designed especially for young children. Meanwhile, parents can observe their kids from a distance and cheer them on.
2.
Explorador
With a difficulty level a bit higher, children can challenge themselves by climbing bridges, balancing on wobble bridges and ziplining. The best part about Explorador is that parents can accompany their kids to boost morale.
3.
Thriller
Thriller is the most exciting and gives the biggest adrenaline rush! Consisting of 9 consecutive ziplines with two bridges, it lets you surf through heights with a 166-meter-long zipline at the end.
4.
Aventura
The difficulty level increases in Aventura with 3 consecutive ziplines, a rock climbing wall, challenging heights and more.   
5.
Extreme
For the daring ones in the family, this circuit offers the most challenging obstacles, including a standing surfboard and a 25-meter-long Tarzan Jump.
Aventura Parks Helps Kids Turn Anxiety Into Curiosity
Kids love practical learning. The continuous school stress, homework pressure, and competition at school can cause anger and anxiety issues. Cater to the kid's emotions in motion at Aventura by connecting them with flora and fauna of the UAE.
Our emption in motion campaign offer various activities to polish creative skills, introduce kids to flora and fauna, and help them increase their confidence. Below are the activities offered for kids at Aventura Parks.
1.
Discovery Play Area
Discovery play area is jam-packed with exhilarating activities for toddlers and kids. Based on the pyramid of learning, this program consists of 4 different zones aiming at muscular and cognitive development.
2.
Nature Trail
Meet nature, interact with animals at nature trails, and get a chance to learn the fun facts and interesting stories of Aventura's flora and fauna.
3.
Chill Zone
Let your kid's inner artist shine with arts and crafts at our chill zone. Aside from that, the chill zone includes other thrilling activities to chill out in nature spaces such as a foosball table, fun board games, and an outdoor theatre.
Eliminate Fears And Pave The Way To Emotional Freedom At Aventura Parks
When life gets tough, you should take out time to engage in fun activities to surpass the daily stress and hectic lifestyle. Control your emotions in motion at Aventura Parks amidst nature, among exhilarating rides, fun activities, thrilling adventures, and replace stress and fear with joy and freedom.