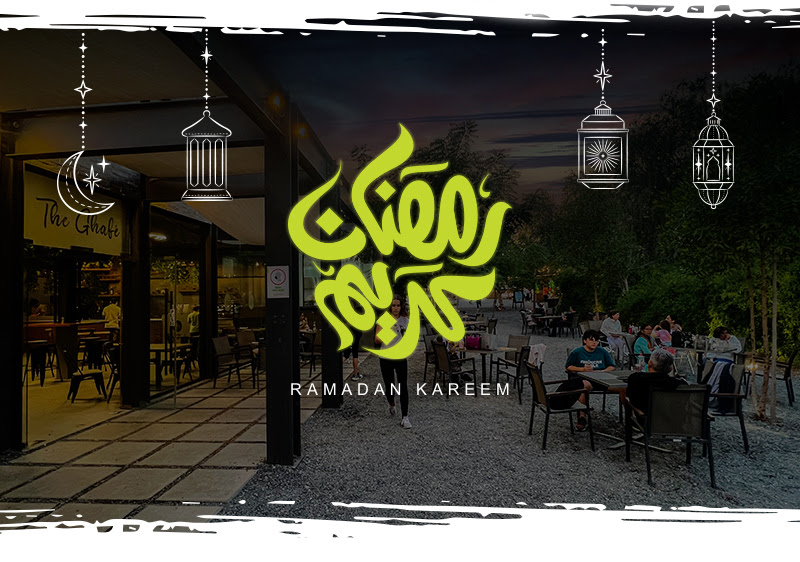 Finally! One of the most awaited times of the year has arrived, and it's none other than Ramadan. The holy month for Muslims promotes harmony and unity in society. At the same time, people get to relish delicious meals during suhoor (sunrise) and iftar (sunset).
This year, Aventura Parks has decided to make it more memorable for you and your incredible workplace team. The idea of having an iftar feast amidst the natural surroundings of Aventura would be a delightful gateway from the four walls.   
Let's learn more about the corporate Ramadan iftar at Aventura and what you can expect. 
What to Expect from Corporate Ramadan Iftar at Aventura?
Although it seems like breaking fast at dusk is only a ritual of Ramadan, that's not it. It's the time when everyone gathers to have a prosperous meal together. And Aventura Parks promises to make this sacred month memorable for you and your workmates. Here's how.
Comforting Games at Chill Zone 
Embraced among the giant trees, some mind-refreshing games like backgammon, chess, checker, and badminton will keep you entertained until it's time for iftar. 
At our designated "Chill Zone", you may continue to compete with each other outside the workplace, but more productively and healthily. 
Enjoy Team-building Activities 
Aventura Parks houses some of the most sought-after and comforting team-building activities. Not only does team-building play boost self-assurance, but it also brings a sense of equality among the companions. Although these activities aren't a part of our corporate Ramadan Iftar at Aventura, you may access them upon request, and our team will make the best arrangements possible. 
Our corporate team-building programs rely on tried-and-tested tools with cognitive learning on the side. Upon visiting with colleagues and friends, you will find something suitable for every preference and bond. 
Munch on Refreshing Iftar at Ghaf Café 
The Holy month of Ramadan is about purifying your soul and promoting sharing iftar (the sundown meal that breaks the fast) with others. In this regard, you may head to the newly-launched cafe 'The Ghafé' at Aventura Parks. 
From your favorite fruit beverages to delicious snacks from a variety of cuisines, you will be open to a plethora of options.
The Ghafé has specifically molded its menu to serve our guests, including vegetarian and non-vegetarian snacks. On top of it, if you find outdoor settings more impressive than the indoors, a stunningly- gorgeous forest view awaits you.  
Special Offer for Our Valuable Guests 
During this exhausting inflation, outdoor iftar might feel like burning a hole in your pocket, especially with all the offerings mentioned above. But let us put the burden off your shoulders. 
Aventura Parks maximizes the blessings of Ramadan with an exclusive offer. According to which, you and your colleagues can enjoy the evening just for AED 165. Considering all the joy and thrill, it's as justified as it's budget-friendly. 
However, remember that the offer is only valid in the Holy month of Ramadan, so you must make the online booking for corporate Ramadan Iftar at Aventura ASAP. 
Get Ready to Have the Most Memorable Iftar of your Life 
To summarize, Aventura Parks has covered you with one of the best Iftar meals you can have outside the workplace. The idea is to make you cherish natural inhabitants like you treasure the meal when breaking your fast. You can achieve just that by attending the corporate Ramadan Iftar at Aventura this year.
Since Ramadan is just around the corner, gear up yourself and your companions before you lose the slot!