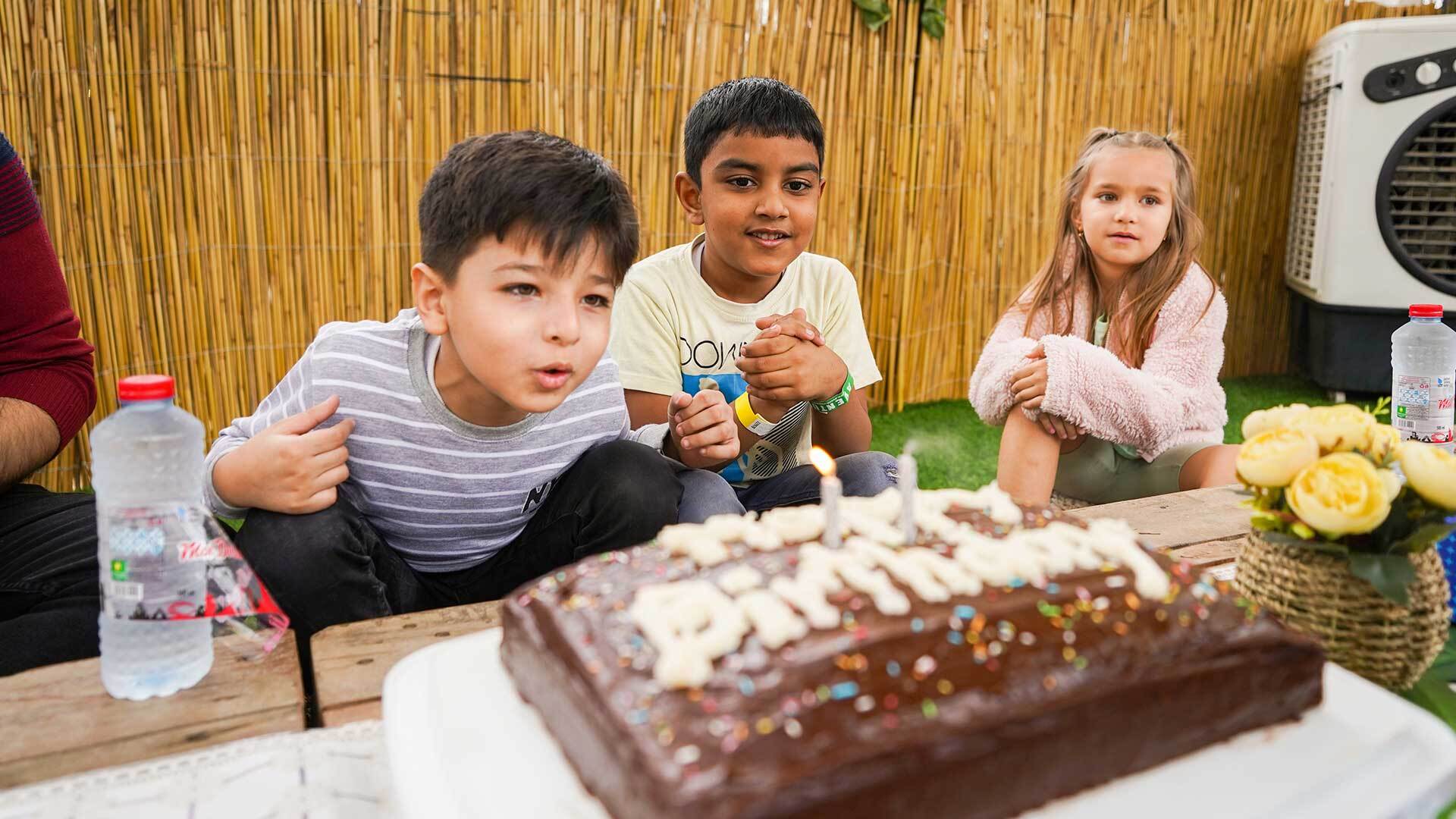 Modern technology has made the world a global village. However, it has reduced face-to-face interaction and made us isolated at the same time. Dependence on smartphones and digital gadgets is the root cause of loneliness in children and adults alike.
Studies have revealed that excessive use of gadgets, spending more time on social media, and relying on technology for interaction trigger anxiety, loneliness, and depression among kids and adults.
Consequently, people have lost the spark of celebrating special occasions and spending quality time with family. They prefer indulging in smartphones or scrolling on social media rather than communicating with each other during holidays. That is why it is not wrong to say that technology has made us distant.
Special occasions like birthdays, national holidays, and others are the best opportunity to spend time with each other and make the bond stronger. Celebrating occasions at Aventura Parks midst nature is an impeccable way of bridging the distance and enjoying time with friends and folks.
Celebration Makes The Bond Stronger
In the past, when technology was not in everyone's hands, celebrations with family, arranging dinners, cracking jokes, and spilling out laughter were the major courses of spending holidays and making memories.  
Unfortunately, the current scenario is quite the opposite. Now families are scattered, and everyone is busy in this fast-paced life, thereby leaving no room for celebrating occasions, arranging big family dinners, and spending quality time with loved ones.
So, should we give a miss to events that can bring us closer? Not an option. Birthdays are the finest chance to express the value of others in your life and come closer. Likewise, those who cannot manage time for celebrations due to busy work schedules can utilize national holidays to refresh their minds and make memories.
The good news is that Aventura Parks offer exciting activities ,amidst nature, thereby giving the opportunity to make your holidays full of fun, excitement, and adrenaline rush. Celebrating occasions at Aventura Parks is an excellent way to bond together away from a technology-led lifestyle.
Aventura Parks Make Your Day More Exciting And Fun
At Aventura Parks, we offer numerous exciting activities for everyone with no age limit. Home to the biggest zip line ropes course and other thrilling rides midst ghaf trees, here you will find endless chances to spend quality time with your loved ones in the lap of nature.
Packages For Birthday Parties
If you are thinking of something out of the box for celebrating a birthday, Aventura is the best outdoor destination. From cutting cake to adventure and delicious food, celebrating such occasions at Aventura Parks provides endless opportunities to make unforgettable memories.
We offer a variety of birthday packages to choose from; Aventura Discovery for kids, Aventura Fun for teens, and Aventura Ultimate Fun for adults.
Make Your Kid's Special Day Fun And Learn With Aventura's Outdoor Activities.
Do you want a fun program for birthdays and field trips for learning all in one place? Aventura Parks provides it all under one roof. Apart from the above-mentioned benefits of celebrating occasions at Aventura Parks, we offer several fun activities for kids that can help in practical learning.
Let's have a look at these activities, a blend of entertainment and educational learning.
1.
Nature Trail
Aventura's nature trail is a fun trip to explore the flora and fauna of the UAE. From walking through forests to interacting with animals, this activity is a great way of learning with fun.
2.
Discovery Play Area
Suitable for up to 1.15m tall kids' the discovery area is designed with amazing outdoor activities for both toddlers and kids. It helps kids develop physically by indulging in outdoor activities like rock-wall climbing, and zip-lining, and emotionally by interacting with animals.
3.
Adventure Park
When kids are playing at the discovery area, we offer adrenaline-pumping rides for adults in our adventure park. This activity includes 5 color-coded circuits, and everybody can partake according to height, age, and level of difficulty, as each circuit has its own challenges.
Celebrate Occasions At Aventura Parks With Colleagues
Planning a day out, thinking of celebrating a promotion, or giving a farewell to your colleague but do not know where to head? Aventura Parks offers something for everyone. Whether planning a birthday surprise for a friend or simply needing a day out for rejuvenation, we offer exhilarating group activities and exciting challenges to chill out and relax away from worldly concerns.  So, celebrate occasions at Aventura Parks to make your day a day to remember.
Let's now delve deep into what we offer for you.
1.
Chill Zone
Play games, chill out at the outdoor theater, or take challenges at the foosball table; the chill zone is the best area amidst ghaf trees to strengthen your friendship bond and/or make new pals.
2.
Team Building Activities
Our special team-building activities jam-packed with different fun activities and challenges is all you need to have a great day with colleagues. With different team-building programs, we ensure to leave a lasting impression and provide a chance to know each other and create bonds away from the stressful working environment.
3.
Perfect Outdoor Venue To Host Parties
We provide sufficient spaces in the ghaf tree forest to celebrate special events like birthdays, bachelor parties, and even weddings. Arrangement suitable for ten to hundred colleagues, our beautiful setting and interactive activities gives an unforgettable experience.
Aventura Parks- A One-stop-shop Of Fun For Everyone
Occasions or events are not a boundary to experience the fun, excitement, and relief at Aventura Parks. Utilize your off days or make random plans to have a wonderful day in the company of people you love away from worldly solicitude.  
In all, whether celebrations or a day out with friends and folks, Aventura Parks provides all you need to have a memorable time together with enjoyable rides and a twist of nature.