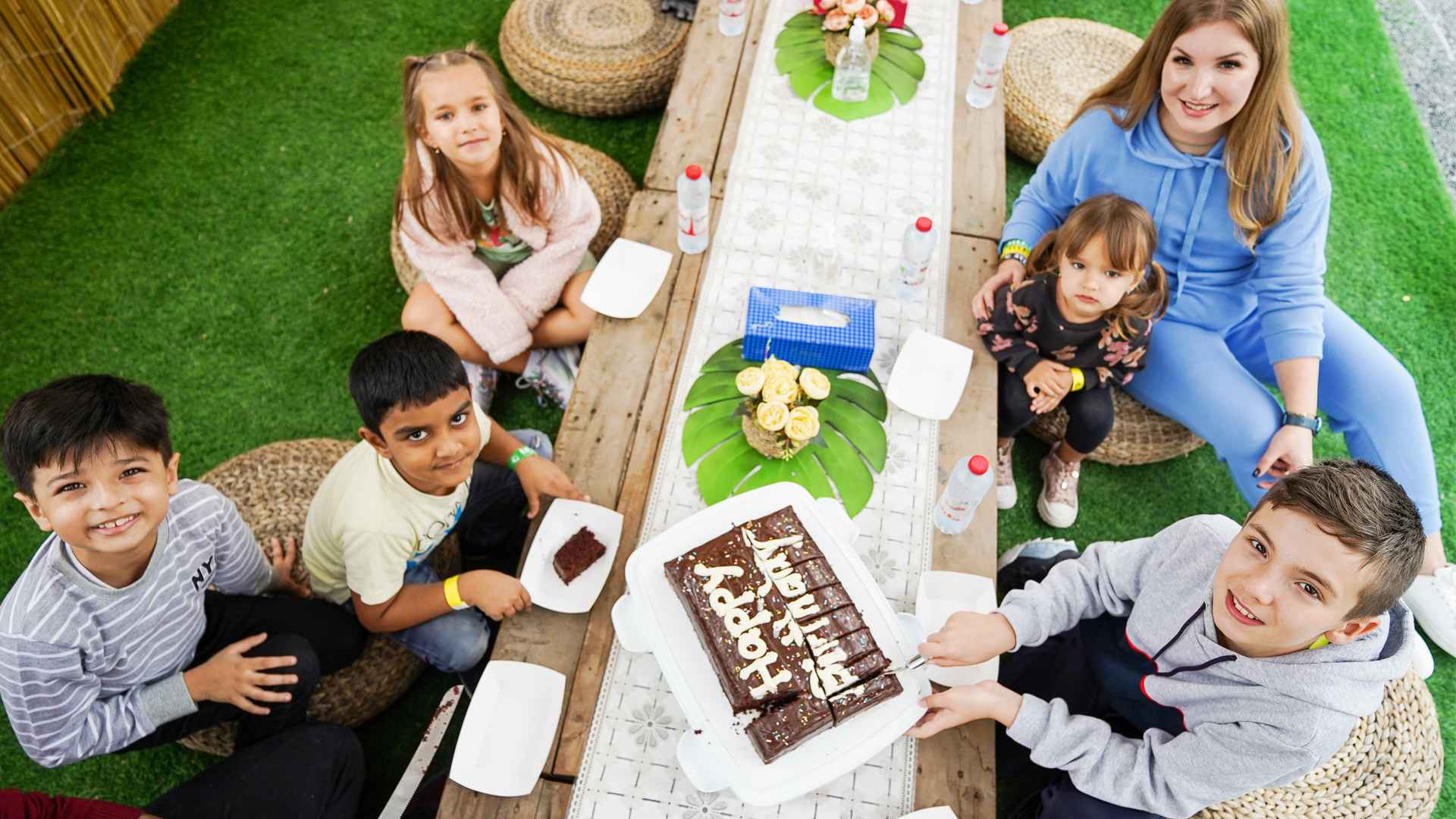 A birthday party is the happiest event organized in your honor for completing 365 days around the sun. It is precisely the day when you are the center of attention, receiving gifts and wishes from everyone around you. Such an eventful day boosts confidence and strengthens self-esteem, solidifies family relations, creates social friendships and builds a better understanding of the perception of time.
Most people, particularly kids, anticipate this day all year long. And when it is finally approaching, they are on the lookout for the best birthday party ideas. The birthday party planning starts well in advance and different themes are explored. However, this year, we recommend ditching the conventional method of celebrating your birthday party at home, and do it in an outdoor setting at Aventura Parks.
Having a birthday party in an outdoor environment opens with a burst of adrenaline, laughs, hollers, smiles, and unexpected celebratory acts. For this very reason, when it is set in nature and encapsulates thrilling adventures, it is destined to mark its presence in the album of good memories.
Aventura Parks – A Fantabulous Host To Your Unorthodox Birthday Party
Aventura Parks welcomes people of all ages to celebrate their birthdays in the world of nature. It comes with endless fun that vaporizes stress from your shoulders. Simultaneously, it engages you in zip lines, bridges, wall climbing, tree surfing, tight ropes and more. On the whole, you can explore up to over 80 obstacles and 6 circuits set in Dubai's great Ghaf tree forest.
One of Dubai's most mind-blowing adventure parks, Aventura Parks offers three packages for making your birthday party more than a day of blowing candles and cutting cakes.
Let's delve in to explore these packages from a closer lens:
1.  Aventura Discovery
Aventura Discovery package is set in the Discovery area. It is a more rounded education-based kid's play area that targets to enhance their tactile, vestibular and proprioception skills. Hence, this birthday party package is ideal for children up to 7 years old. You can accomplish the mission of separating your children from fancy gadgets. Whereas, they have the opportunity to explore the fun in the middle of nature for 140 AED per person for 3 hours.
Besides, it includes a birthday party tent adorned with colorful balloons, a birthday coordinator and most importantly, a special gift from our team to the birthday celebrant! Children can indulge themselves in fun-packed activities such as art and crafts, animal care and party games.
2.  Aventura Fun
Understanding the need of the hour, the Aventura Fun package brings the enriched adventures of Aventura Parks to you. Its exhilarating activities will fill kids' and adults' days with cheers, enthusiasm and passion. You will find your emotions moving with the updraft winds, realizing that an adventure was afoot. The dappled sunlight will create a merry morphing mosaic of nature's gifts. It will plaster a smile of harmony on faces because your emotional, cognitive and physical health will improve.
This birthday party offer is available at a price of 160 AED per person for 3 hours. So, you have plenty of time to explore Aventura Parks.
3.  Aventura Ultimate Fun
Aventura Ultimate Fun infuses excitement to your body. Suitable for kids and adults alike, it gives adventure park access along with an additional hour where participants can choose between life skill games, Science Made Fun, Aventura Race or Aventura Challenges to add life to the birthday party.
This birthday booster is enveloped within the song of rustling leaves, chirping birds, running water and a medley of small animals. You can secure this offer at the reasonable price of 240 AED for a maximum of 4 hours.
Why Must You Celebrate An Outdoor Themed Birthday Party At Aventura Parks?
Most people, including kids, spend hours glued to their screens of the fancy and smart gadgets that have confined them to the four walls of their house. Consequently, it is making their life dull and restraining them from exploring their full potential. However, Aventura Parks promises a birthday that is full of fun and cheers. But that's not all.
Here are a few reasons to convince you that an outdoor theme birthday party at Aventura Parks is the one for you this year:
1.  Promotes Creativity And Imagination
At an outdoor birthday party, everyone can access unstructured play that helps to engage them meaningfully with their environment. They have greater freedom to think, plan their own activities, and approach the world in novel ways.
2.  Provides Stimulation
Nature may appear less engaging than your little one's computer games, but it stimulates more senses—you can see, hear, smell, and touch outdoor elements. As the young ones spend less and less of their lives in natural environments, their senses narrow, and the richness of human experience diminishes. Aventura Parks aims to counter such dreadful fate with immersive and engaging birthday celebrations.
3.  Get Everyone Moving!
The majority of methods to engage with nature need more exercise than merely sitting on the couch. Your child doesn't have to join the local soccer team or ride her bike across the park. A simple stroll will get her heart rate up. At Aventura, children get a lot of opportunities to engage and interact with nature while indulging in various physical activities.
4.  Reduces Stress And Fatigue
During a birthday party arranged in a natural setting, you can exercise an effortless style of concentration, which produces sensations of pleasure rather than tiredness.
It's Your Birthday!
In conclusion, a birthday party at Aventura Parks is surely going to be a memorable event. Its offers accommodate both adults and children, adding a touch of adventure to warmer hugs and birthday wishes.