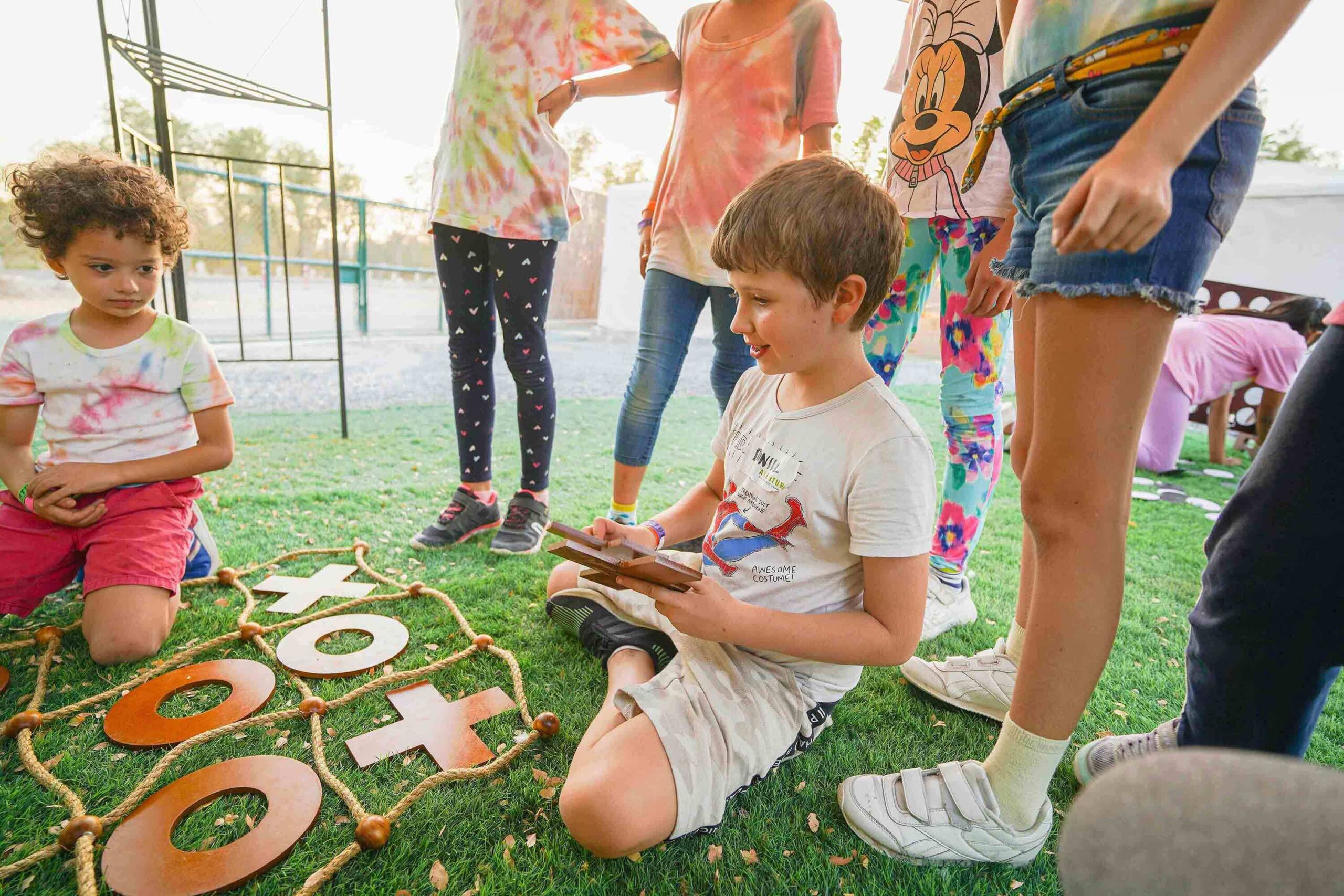 The whooshing sound of wind through the wilderness of forest; birds chirping to each other and the gurgle of a brook over the rocky bed – all these sounds are not only calming but have a profound impact on human health and well-being according to a research review in April 2021. Hence, exposure to nature has beneficial effects such as reducing stress and promoting healing.
Owing to this fact, Aventura Parks recently launched an exquisite "Chill Area", embedded in the very middle of tall trees. The aim of this novel area is to ignite the feeling of bliss within visitors when they get away from all that the modern world has to offer. Spending time among the earthly creatures will help you find clarity and rejuvenate your mind and body.
Chill Area – Aventura Parks' Stress Buster
The beautifully-structured area, set at this marvelous adventure park in Dubai, is jam-packed with delightful games, entertainment and diversion. These activities bring excitement and colors into conventional and dull lifestyles, harnessing physical, emotional and mental strengths.
Let's dive in and explore these activities in detail:
Therapeutic Movies Are A Real Thing
Allowing yourself to feel melancholy, lonely, or surrounded by bad thoughts is not a good idea. So, try to let them out rather than keeping things within and feeling bad all day. Watching movies is the most refined approach to getting rid of bad thoughts, especially when a projector is set in nature. And this is exactly what Aventura will help you through its newly launched Chill Area. 
It has a movie projector installed in place, leveraging the benefits of film therapy. The experience of watching a movie amidst the beauty of nature is certainly going to be amped up a great deal.
We All Love Bean Bag Chairs
Colorful and lively bean bag chairs have occupied a significant space in our Chill Area, welcoming you to relax and unwind. Surprisingly, this fun and inviting piece of furniture has many health benefits.
For instance, it molds to accommodate you, being therapeutic for back pain. Many adults, and regrettably, an increasing number of youngsters, suffer from back discomfort due to poor posture or spending hours playing video games, watching TV, or sitting in front of a computer. Hence, bean bags with green scenery will free you from all pains.
A Playful Treasure – From Board And Cards to Flying Shutter Corks
Our Chill Area has reserved a play area for kids and adults. You can fuel the rusted engines of your mind with various strategic games. The park offers the perfect blend of outdoor and indoor games such as chess, checker, giant Jenga, bocce ball, tic-tac-toe, playing cards and paddle badminton.
Board games are a fantastic exercise for your brain. They stimulate brain areas responsible for cognitive skills such as problem-solving, decision-making abilities and memory formation. Hence, they are good for mental health, especially making teenagers brighter. Also, they decrease stress and anxiety.
On the other hand, outdoor games such as badminton or bocce ball help you master hand-eye coordination and sharpen your mind. Also, wiling away with your family and friends to an outdoor play area is an excellent recipe for relieving yourself of life stressors and worries for a while.
Foosball Table – Shoot Your Shot!
The well-equipped Chill Area welcomes you to rekindle the excitement and competitiveness that dried up within you. The team offers 2 tokens for 10 AED to exhibit your competitive skills at the Foosball table. However, it is not just a competitive game but also allows you to spend time with your family and friends, sharing laughter and joy.
Foosball might be a table-top game but it is an excellent form of exercise. While playing foosball, your shoulders, knees, legs and arms are constantly improving which in turn improves your blood circulation. In addition, it promotes communication, allowing players to build their social skills and confidence.
Chill at Aventura Parks
In all, nature is not only a nice add-on, it is a must-have setting for nurturing, enhancing physical health and improving cognitive function. Time in nature and engaging activities is a perfect antidote for stress. And this is exactly what Aventura Parks offer. Once you have taken part in these immersive and engaging activities here, you will surely feel tempted to revisit this outdoor adventure park with your friends.