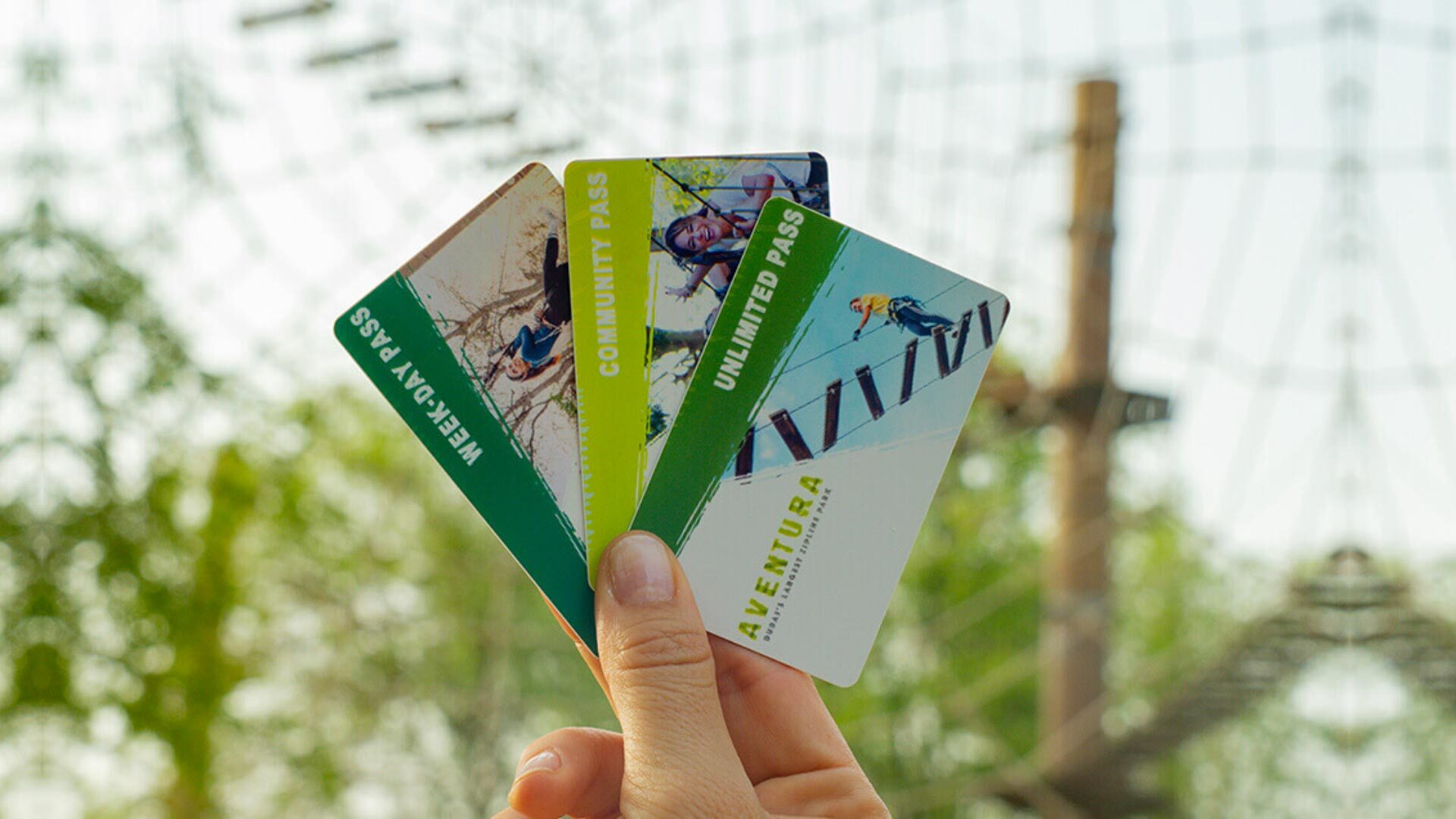 The technology-driven lifestyle, continuous work stress, and study load may cut down the creativity and productivity of an individual. Too much academic pressure negatively impacts children's health, well-being, and behavioral engagement. The same goes for the high workload for employees at the workplace. But no worries, as Aventura Parks will ease your problems like always. Aventura's Annual membership passes are a way to help kids and employees destress and motivate creativity.
Studies have shown that depriving children of physical activities may cause long term mental health struggles. Having said that, incorporating outdoor physical activities into their schedule boosts their academic performance and maintains a healthy balance in life. Likewise, excessive workload hampers the creativity of employees. Outdoor team-building activities recover the lost energy leading to better work performance. 
Aventura Parks offer thrill and fun-filled programs for everyone. Aventura's annual membership will make the experience even better with amazing discounts and other exciting benefits.
Aventura's Annual Membership For Frequent Visitors
Aventura Parks has launched a range of annual memberships to present people with the opportunity to enjoy the thrill, adventure, and proximity to nature for 365 days.
Let's delve deep into the range of Aventura's Annual Membership passes.
1.
Community Passes
At the price of AED 690, community passes are perfect for a family or a group of friends that love to hang out. With this pass, you can have access to Aventura's fun and adventure for all days (except National Days and Public Holidays) with amazing discounts valid for 365 days from the date of purchase.
Benefits
From a serene Nature Walk to the Chill Out area and Playground, you will have access to these amazing activities with free visitor access. Aside from that, with community passes, you will enjoy access to a single circuit per day and much more, making it a perfect place for kids and adults alike.
2.
Week-Day Passes
Next on the list of Aventura's membership is week-day pass. It presents an excellent opportunity for thrill seekers to quench their thirst for adventure on weekdays. At the price of AED 490, They give you access to amazing outdoor activities and discounts for 1 whole year.
Benefits
Weekday passes offer access to Ziplines, a fun play area, Chill Out Area, and Nature Walk for a whole day on weekdays. With also 10% ghafé and 15% retail discounts, these passes offer much more.
3.
Unlimited Passes
Giving access to the park any day, Unlimited pass is perfect for outdoor fanatics looking for moments to enjoy the park to its fullest. This particular Aventura's annual membership pass will allow you to enjoy the thrill, adventure, and nature for 1 whole year with huge discounts.  
Benefits
Unlimited annual membership passes give all day access to ziplines, playgrounds, chill out area, and nature walk. They also have the privilege to accompany 1 caregiver per day and a bundle of other benefits.
How Aventura's Membership Passes Can Benefit You?
Outdoor activities amidst nature at Aventura Parks are an escape from stress, away from the hustle and bustle of the city. Aventura's annual membership passes will allow you to enjoy adventure and nature whenever you need.  
Without further ado, let's discuss the benefits outdoor activities at Aventura Parks offers for everyone:
1.
Physical Fitness
Aventura Parks offers various activities like Leap of Faith, Cat Walk, Himalaya, Jacob's ladder, and many others that challenge you physically and allow you to enjoy beautiful views of Ghaf forest from the top. These activities are designed for people of all age groups. However, kids below 4 years need to be accompanied by an adult in the play area. Aventura's playground monitors supervise the children, so they can play safely.
2.
Proximity To Nature
Closeness to nature reduces stress and promotes academic competency. Furthermore, researchers claim that playing with dirt reduces stress and anxiety in children. Needless to mention the amount of Vitamin D exposure to nature offers that strengthens bones and minimizes health issues. The focal point is that all fun-filled outdoor activities offered at Aventura Parks are amidst nature. Our nature walk is specially designed for a blissful walk in nature while exploring the flora and fauna of the UAE.
3.
Well-being
Staying active along with good mental and physical health are the building blocks to well-being, and Aventura Parks offer it all. We let you step into the place of your dreams by leaving the worldly life behind. Whether you like to conquer treetop adventures, walk on the wobbly bridges, or explore your inner creativity with arts and crafts, Aventura Parks is the one-stop-shop leading to muscular and cognitive development
4.
Conquer Fears
Do you love adventure, but thrilling rides are not your cup of tea? Aventura Parks offers many ziplines and various thrilling rides providing you to learn and conquer your fears. Overcoming fears boost your self-esteem, giving unforgettable experiences and lifetime memories.
5.
Foster Bonds
Spending time in parks away from a technology-driven lifestyle is the best opportunity to strengthen family bonds. Aventura Parks, amidst nature and adventure, is a place to have fun with the whole family.
Wrapping Up
Aventura Parks is the best place to enjoy fun-filled rides and walks in nature for kids and adults. To cater to the growing demands of our visitors, we are launching annual membership passes soon to give access to this dreamland away from city lifestyle at affordable rates with wonderful benefits and amazing discounts.