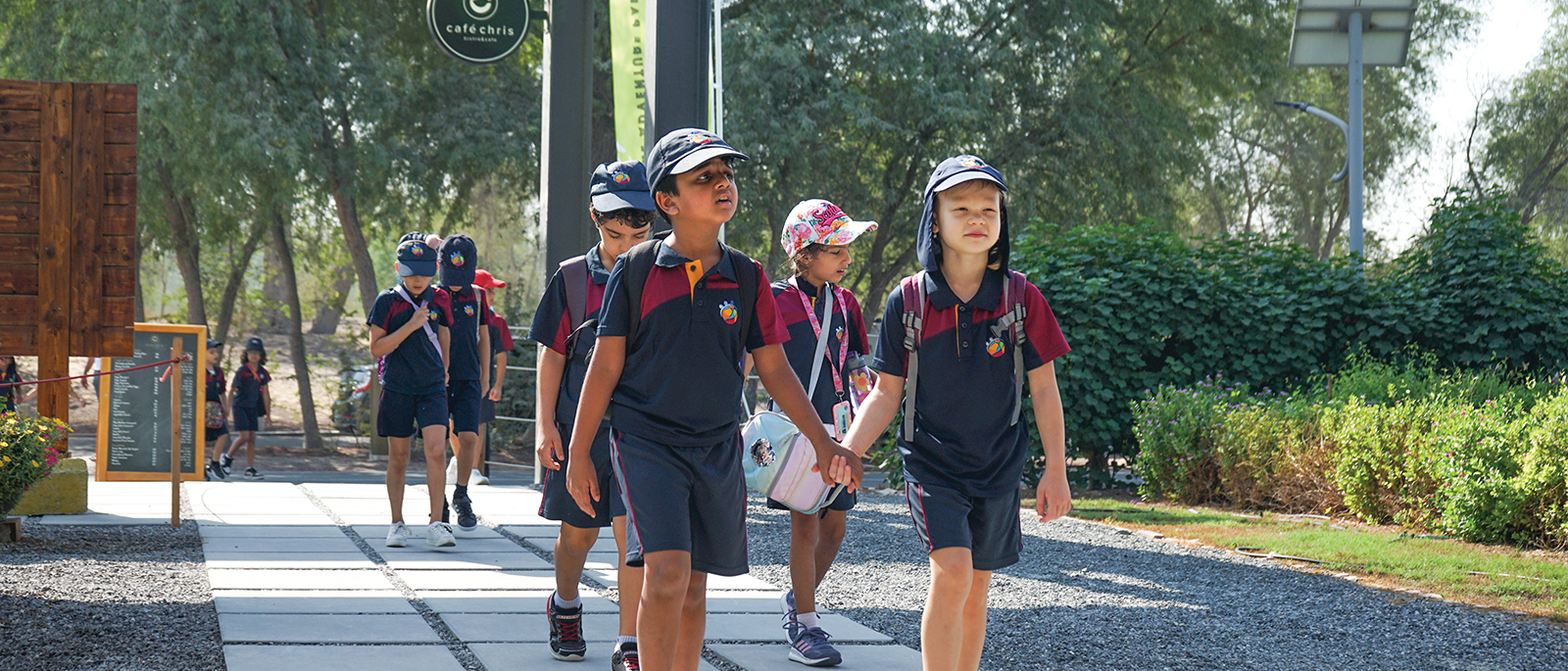 Parents can finally breathe a sigh of relief as schools have reopened in Dubai. Kids are no longer glued to their tech gadgets all day long. They will have a proper routine now with their days starting from attending school while doing homework and assignments in the evening.
This, however, isn't exactly a healthy routine as well because the time they get in between, they spend it using their tech gadgets. It means they remain confined indoors throughout the day, with no room for outdoor activities, which play a vital role in their growth, development and nourishment.
What you can do, as a parent, is to provide them with opportunities that will allow them to spend time outdoors, soak in some vitamin D, and have fun. School management can also play its part by arranging educational field trips for students. And in Dubai, there's no better place to do so than Aventura Parks. It's a place where nature meets nurture.
Aventura Field Trips & Educational Programs
Following the nature meets nurture theme, Aventura Field Trips & Educational Programs are designed in a way that students get to take part in different activities in an outdoor setting amidst natural beauty. Adding an element of education to the mix, these programs and field trips also help to improve students' learning and facilitate their nourishment. 
Aventura Park offers the following field trips and educational programs for students:
Adventure Park Fun
It is a really fun activity that requires kids to navigate through the park while ziplining through the trees and completing challenges along the way. It is suitable for kids over 6 years old. A group of 150 or more students can take part in this activity that lasts for 4 to 5 hours.
Aventura Word Hunt
This one's an organized activity that integrates our Adventure Park circuits. Participants are grouped into different teams of 8 to 12 members and are tasked to find special hidden words. Kids over 7 years old can take part in this activity.
Aventura Discovery
This program consists of different activities aimed at improving life skills and nature appreciation. Kids between 3 – 7 can take part in this program. A few examples include going through the nature trail and learning about sustainability gardening.
Nature Trail Plus
It is a 90-minute activity that helps to spread awareness among students about nature and different species of flora and fauna as they enjoy the zip lines as well. Kids between 6 and 18 years are suitable to get enrolled in this program.
Amazing Race
Creativity, teamwork, coordination and empowerment – these are just some of the skills kids would get to learn by participating in the Amazing Race. They are split into different teams, and each team has to find a series of clues to win the race.
Odyssey
Suitable for kids between 10 and 18 years, Odyssey requires students to display their best coordination and collaborative skills as they are grouped in various teams. It includes low and high rope activities that further elevate their excitement level.
Adventure Overnight
Adventure Overnight is an overnight experience that requires students to leave their comfort zone and push their limits. It includes various team building activities such as knot tying, building shelter from the elements, knot tying, building shelter from the elements, and gathering water.
Sustainability and Adventure
This program is created in collaboration with Eedama. It offers hands-on experience to students of all ages and exposes them to concepts that nurture their curiosity and fascination with the indigenous flora and fauna of the UAE.
Leader Is You!
Including both indoor and outdoor activities, this is a program designed to improve leadership skills, time management and planning skills.
What Makes Me Tick?
This is a special program that helps individual students know and nurture their potential. A 30-minute survey is taken 24 hours before the program starts.
Benefits of Aventura Field Trips and Educational Programs for Students
Let's take a look at how Aventura field trips and educational programs benefit students:
Nourishment Amidst Nature
It has been proven in research that spending time in nature benefits us in many ways. Aventura field trips allow students to reap these benefits to the maximum, as they get to learn, play, make new friends and do a lot more while surrounded by the beauty of nature. It provides them with a place where nature meets nurture.
As this facility is nestled within Mushrif Park, you will see and be surrounded by greenery everywhere. Furthermore, students will also get to learn about flora and fauna native to the Ghaf forest.  
A Much-Needed Dose of Vitamin D
Vitamin D is essential for children's development. However, staying indoors all the time deprives them of this 'sunshine vitamin'. This can result in certain health issues, including serious bone issues if the vitamin D deficiency is left untreated.
Aventura field trips and educational programs help students to get their much-needed dose of vitamin D as they take part in several fun and exciting outdoor activities.
Learning Made Fun
Following the same routine on a daily basis can result in tedium. Students tend to lose interest when learning is confined to classrooms only. This is why many schools, not only in Dubai but all over the world, arrange extracurricular activities for students.
Aventura field trips follow the same pattern; however, the difference here is that these educational programs also include an element of learning. This way, learning isn't only limited to classrooms or schools. Children learn new skills in an exciting manner where nature meets nurture.
For example, 'Nature Trail Plus' has components of science and arts. 'Amazing Race' teaches life skills, character development, and physical education with an added element of mathematics. Similarly, various other field trips and educational programs by Aventura are connected in some way or the other with the general curriculum.
Team Building and Coordination
As stated above, Aventura field trips include different activities and healthy competitions. Participants are split into teams of varying numbers of members, depending on the activity. This promotes teamwork, coordination and empathy. The team that performs better and showcases these skills optimally wins the competition.
Learning these skills at early stages shapes their personality and makes them better human beings.
Better Communication Skills
Team building activities included in field trips and educational programs promote communication skills among students. It's not a one-man show; rather, every team member has to optimally perform for their team to win. And this requires better communication. Also, winning competitions gives them a sense of encouragement and makes them more confident.
Leadership Development
Leadership skills, when learned at a young age, can benefit a lot in later stages of life. A true leader is one who is focused and determined, has his eyes on the end goal, and leads from the front. And activities included in Aventura field trips and educational programs offer the perfect opportunity to nurture and develop all these skills.
Aventura Parks – A Place Where Nature Meets Nurture 
In all, Aventura field trips combine fun, excitement and knowledge infused with the beauty of nature. Each program offers a completely safe and engaging experience for kids. They are also accompanied by their teachers and Aventura's trained coaches, ensuring their enhanced safety and protection.