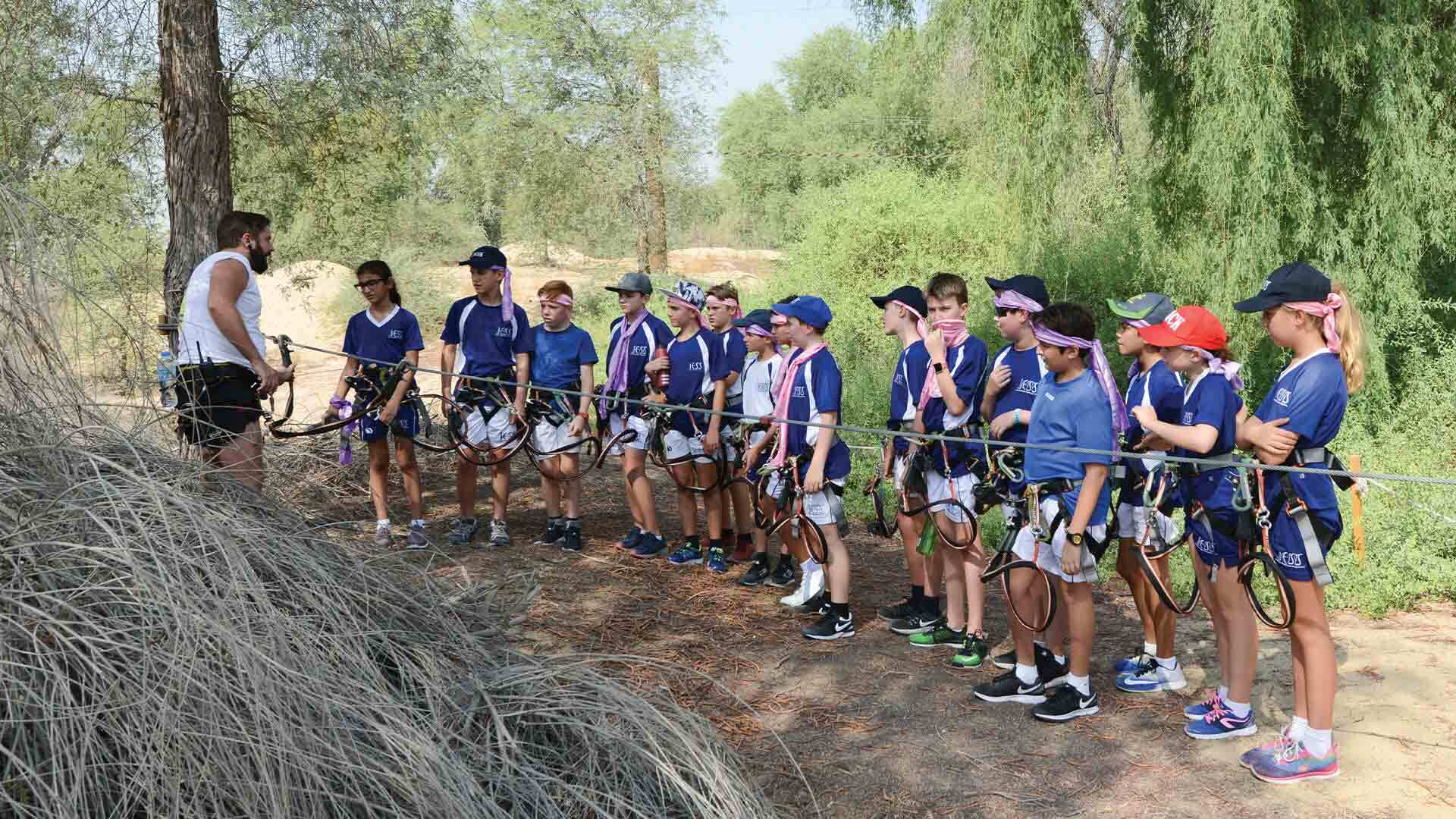 The time children spend in school grants parents the opportunity to have a sigh of relief and attend to their needs. Furthermore, it limits the screen time of children, which is quite difficult to cater to during holidays. They spend most of the time glued to gadgets which affects them physically and hampers cognitive development.
Having said that, the non-stop study schedule and monthly and yearly assessments can be a tough game, thereby making kids tired of the conventional routine and lack interest in learning. Field trips and educational programs give children the opportunity to learn and enhance skills by spending time outdoors with peers. It is an important part of well-rounded education which gives children real-world experience.
However, planning educational trips is a daunting task as teachers need to focus on various aspects, including budget and selecting a suitable program for students to accomplish more by doing less. Aventura Parks is a one-stop shop for all you look for. Outdoor adventure at Aventura field trips is a mixture of learning, social growth, and leadership development, leading to excellent academic impact.  
Why Are Field Trips Essential For Kids?
Some educational institutes do not focus on field trips and educational programs, thinking of it as an extra expense. However, they are unaware of its benefits; thus, they consider it evitable and not essential. At Aventura Parks, we offer learning and adventure at field trips with different programs at passable rates.
On this note, let's discuss the benefits of educational trips and how it helps in the cognitive and physical development of children.
1.
Understanding Of The World
Theoretical teachings cannot subside the necessity of practical learning. The world outside the school works on the principle of practical learning. Field trips give students the opportunity to implement what they have learned and prepare them for the future. It helps them see and experience what they have read and taught from their books which makes learning fun.
Outdoor adventure at Aventura field trips entails numerous activities that will help children develop understanding of the world and gain practical knowledge.
2.
Access To Tools Unavailable At School
Reading, listening, and imagining things give an incomplete experience which is not enough for children to make them well-rounded people. The lack of resources at school limits the learning process. These programs present them with chances to experience what they read in books, see on classroom walls, and hear during lectures.
3.
Opportunities To Make A Stronger Bond
Field trips and educational programs help establish a strong rapport among peers and teachers. Being able to know students closely enables teachers to teach better and motivate them to pay attention. Resultantly, everyone reaps the benefits of these programs for years to come.
4.
Encourage Learning
Memorizing things and not implementing them practically can slip the knowledge from the student's mind. Outdoor adventure at Aventura field trip helps students explore the flora and fauna and experience what they have learned in their biology book.
5.
Opportunity To Polish Communication Skills
As Aventura school field trips and educational programs include activities that practice team building and collaboration, it gives the opportunity to polish the communication skills as well.
Fun and Outdoor Adventure At Aventura Field Trip
Now that you know the benefits of including field trips for a well-rounded education let's delve into the amazing outdoor field trips and educational programs amidst ghaf trees offered at Aventura Parks.
1.
Adventure Park Fun
Suitable for children aged 6 and above, this program offers exhilarating rides between ghaf trees. It also allow students to enjoy activities that include high-rope obstacles and thrilling ziplines. Given the opportunity to polish physical education and admire nature, these rides high above the ground are 100% safe and give an adrenaline rush.
2.
Aventura Word Hunt
This program is great for enhancing team building and communication skills. Participants divided into teams need to find the words hidden throughout the circuits, which requires a well-made strategy, wisely used resources, collaboration, and communication to identify hidden words.
3.
Odyssey
Suitable for children between the ages of 7 and 18, Odyssey offers low and high rope activities providing children the opportunity to use their collaboration and communication skills to win the competition.
4.
Odyssey Plus
Providing the chance to learn, communicate, and trust your team, this program provides a series of both low and high-rope challenges, thereby giving the opportunity to the team to practice collaboration, problem-solving, and leadership skills.  
5.
Amazing Race
Offering a way to enhance navigational skills, Amazing Race introduces students to orienteering. Suitable for children aged 7 to 18 years, it supports character development, improves mathematics and social studies, and gives a good reason to appreciate nature.
6.
Aventura Discovery
With a recommended age limit of between 3 to 7 years, this outdoor adventure at Aventura field trips offers various activities that help children feel closer to flora and fauna of the UAE and aims to enhance art, science, and physical education.
7.
Nature Trail Plus
During the 3 to 4 hours of this outdoor adventure at Aventura field trips, we give children above 6 years of age a tour of the flora and fauna of the UAE and a chance to visit Aventura's pets. It not only contributes to a well-rounded education but grants chances to appreciate nature.
8.
Leader In You
In this program, children learn leadership skills, and the activities stimulate self-awareness, responsibility, time management, and accountability.  
Book Your Program To Enjoy Learning With Fun
In all, Aventura field trips are a jam-pack of learning, fun, excitement, a chance to get close to nature, and make memories. Without compromising safety, Aventura Parks offer secure and exhilarating indoor and outdoor activities with teachers and our experienced coaches on guard all the time.