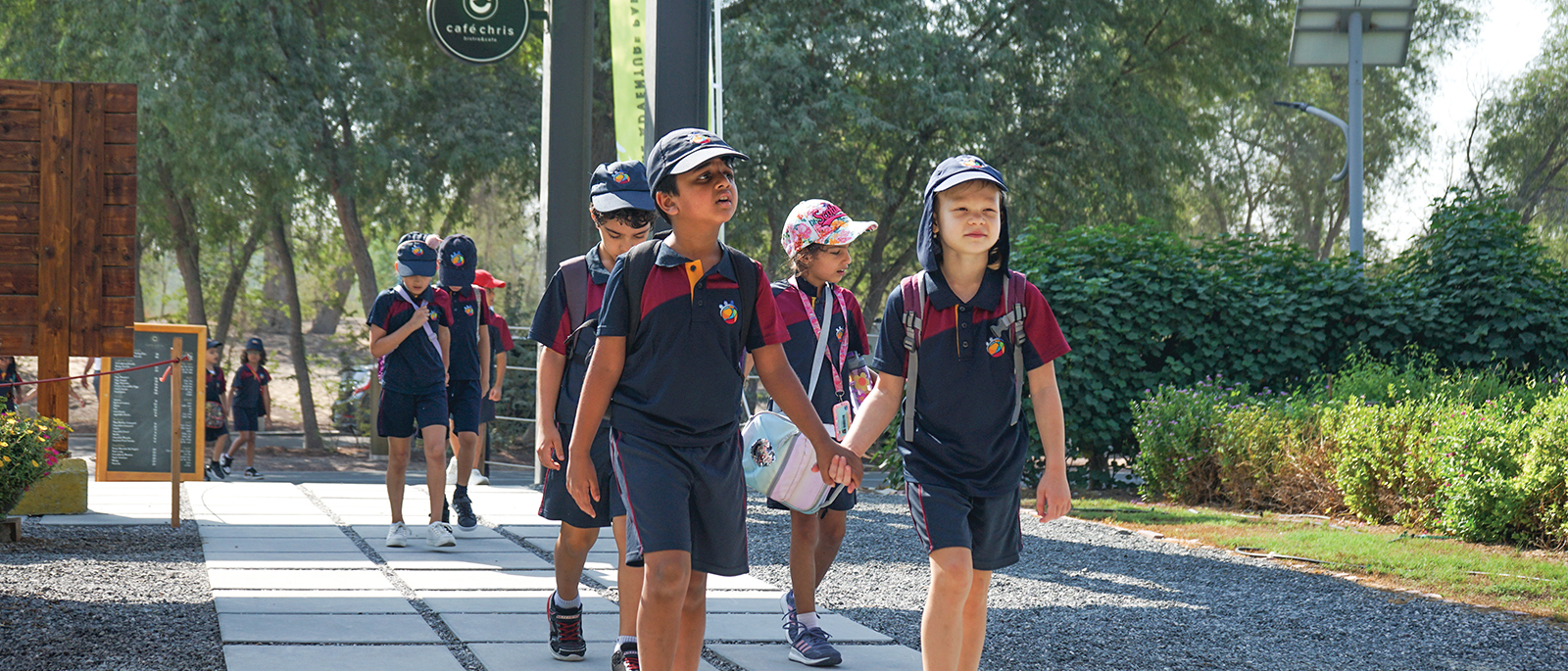 Field trips play a vital role in the educational and personal development of children. From hands-on learning to exposure to new environments and social skills development to stimulating senses, they offer a range of benefits that enhance their learning experiences and overall growth. 
Having said that, arranging such a trip for pupils isn't exactly a walk in the park. However, Aventura Parks makes it easier for educational institutions.
This year, go out of the box to make it an unforgettable and unique academic experience for your pupils with school field trips at Aventura Parks.
This excursion promises an exceptional experience in culture, history, and nature. At the same time, the impact of physical activities results in enhanced physiological and behavioural perks.
Who Can Partake In School Field Trips At Aventura Parks?
The energy-boosting field trips at Aventura Parks suit toddlers to young adults. The program activities start at AED 160 per student and go to AED 1795 per student. 
Each program entails different activities and offers varying experiences to children with the aim of enhancing their cognitive, communication, and social skills while enhancing their physical and mental growth.
Schools can choose the package that aligns with their goals, budget, and the number of students.
Some of the most incredible offerings in Aventura's field trip include, 
Aventura Park Fun

Facilitated Team-building Activities 

Sustainability and Adventure 

Science and Adventure 

Overnight Camping

Aventura Discovery

Customised School Meals 
Fun-filled School Field Trips At Aventura: What's In It For Students?  
The goal of school field trips at Aventura Parks is to fuel creativity by making kids watch, observe, and experiment amidst nature. As an outcome, they improve at problem-solving, critical thinking, and personal development. 
Let's see how Aventura Parks is the perfect destination for the next school field trip for your students! 
Range Of Fun Activities 
School field trips at Aventura Parks offer a range of thrilling activities that align with various interests and age groups. 
Whether a pupil is passionate about fun, arts and crafts, science, or sustainability, there's something for every age, interest, and budget. Therefore, it's unlikely for anyone to return empty-handed while there's so much on the go. 
Promotes Personal Growth Of Students 
A school field trip at Aventura Parks isn't all about educational empowerment and fun. It's more about personal growth and development. The program houses activities like self-discovery and camping that foster physical and mental development.  
Besides, Adventure Park Fun is a relaxing activity of the program that stimulates problem-solving senses and creativity. As students overcome the challenges with their wittiness and intelligence, they become a better version of themselves.
Foster Teamwork And Collaboration 
Undoubtedly, kids have a knack for observation that often surpasses that of adults. When everyone on a team brings their unique skills to the table, they can outpace other groups efficiently. Working towards a common goal helps team members understand each other personally. 
Activities like Competitions, Facilitated Team-building, and Amazing Race enhance communication. Similarly, overnight camping teaches survival skills along with sustainability and well-being. Overall, these programs promote compassion, empathy, and collaboration for each other that stays outside the classroom. 
Holistic Learnings Beyond Textbooks 
School field trips at Aventura Parks showcase unique activities for students to take their learnings outside the classroom. 
The Science & Adventure program includes scientific activities that students may explore for an entire hour. It's centred on creativity, innovation, and critical thinking that eventually facilitates academic growth.
In addition, Aventura Sustainability Programs also provides hands-on services to students of all ages. With our programs, students familiarise themselves with water-saving practices, preservation, and survival with eco-friendliness.
Wrapping Up
To sum it up, nature can be a great teacher and introduces concepts not found in textbooks. For this, school field trips at Aventura Parks are incredible for students to enjoy wholesome learning surrounded by nature.
So, let nature be the next classroom of your students, and watch as they learn and grow in this outdoor setting. Watch out for the activities that entice your students and make a booking now!