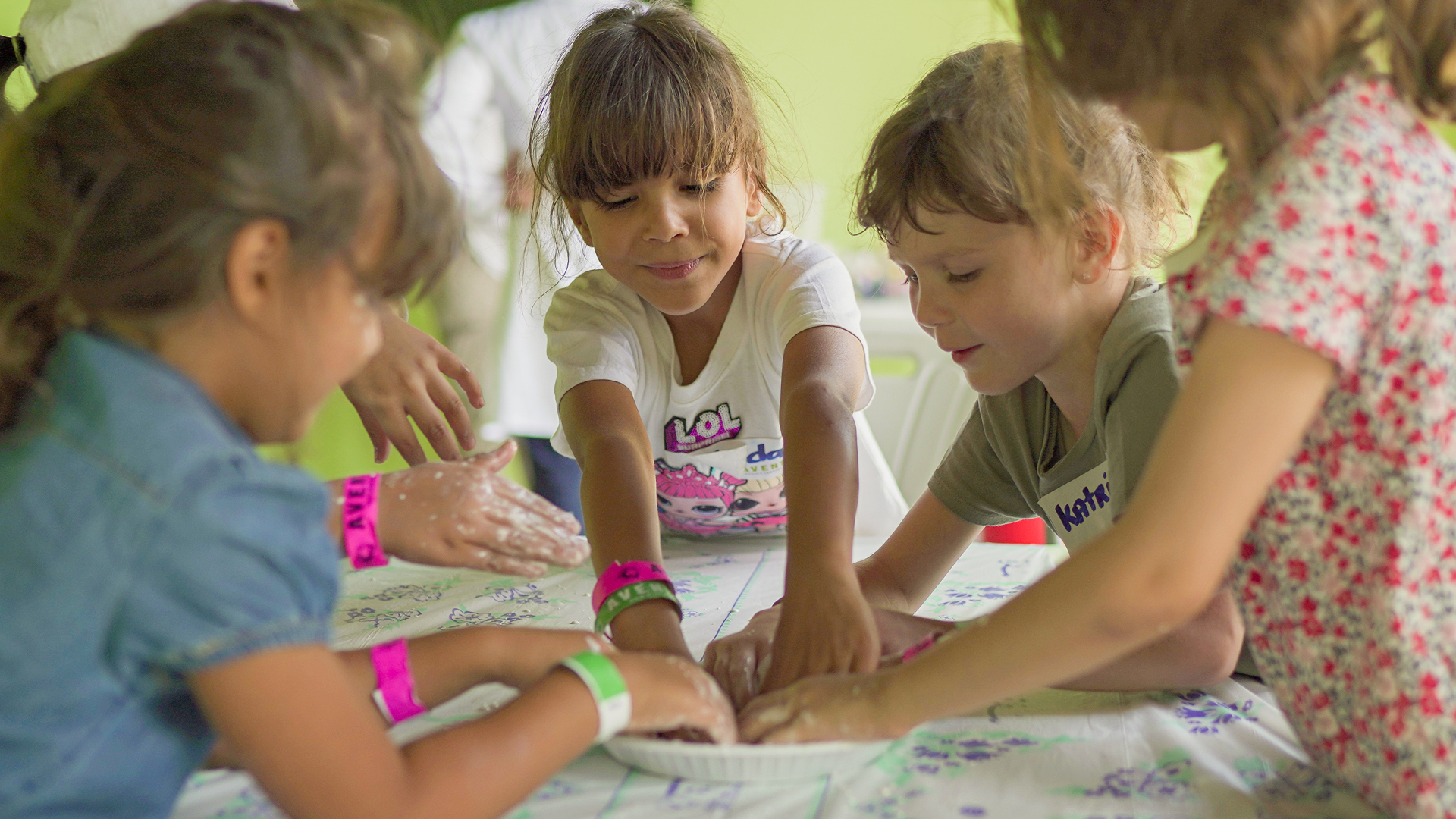 Although the summer break is the most anticipated time of the year for children, it doesn't take long before they start to complain of boredom. Parents also struggle to keep their children engaged and entertained during the summer break. Children can't be left outdoors for long because of the scorching Dubai heat, while leaving them indoors means letting them play with their tech gadgets all day long.
So, what's the solution you're asking? Aventura Parks has got you covered. We are hosting a summer camp at Raffles International School (Umm Suqueim) and Bright Learners Public School (Al Rashidiya), where children can play, socialize, and learn new skills in a nurturing environment. Simply put, it's a fun-infused summer camp by Aventura Parks.
Here's all you need to know about it!
Fun-infused Summer Camp by Aventura Parks Welcomes Everyone
What's Included?
Summer Camp by Aventura Parks, the largest zipline park in Dubai, presents a perfect opportunity for children this summer to take part in exciting activities. There's a lot to do for them here.
The program consists of four modules, including:
Team Building

The Arts

Nature & Sustainability
All these activities included in Aventura's summer camps are focused on improving the physical, mental, and overall well-being of children.
These activities are based on six newly introduced themes:
Under the Sea

Sustainability Week

Jurassic Week

Forensics Lab

Lost in Space

Camp Olympics
Who Can Partake In Summer Camp?
Fun infused summer camp by Aventura Parks is suitable for children aged between 5 and 12 years. Each session is supervised by our professionally-trained colleagues. Therefore, parents can rest assured that their little ones will be absolutely safe while they learn cool things, make new friends, and have fun during our summer camp.
Timings & Pricing Details
Summer camp by Aventura Parks is available at the timeslot of 09:00 AM to 02:15  PM. The weekly price for the said timeslot is AED 725 per camper.
AED 35 every 15 minutes will be charged after 2:30 pm for late pickup. Access to the school closes at 3 pm.
Why Choose Aventura's Summer Camp?
Diverse Range of Activities
Aventura's Summer Camp provides a diverse range of activities that cater to various interests and age groups.
Whether your child is passionate about fun activities, arts and crafts, science, and sustainability, Aventura offers a well-rounded program that ensures there's something for everyone.
Focus on Personal Growth
Summer Camp by Aventura Parks is not just about having fun; it's also about personal growth and development. The camp's programs and activities are designed to foster essential life skills such as teamwork, leadership, problem-solving, and resilience.
Through challenging and fun activities, children are encouraged to step out of their comfort zones, build confidence, and learn how to overcome obstacles. These experiences contribute to their personal growth and help them become well-rounded individuals.
Indoor Fun Without Gadgets
In today's digital age, children are often glued to screens. This not only impacts their physical health but their mental well-being is compromised as well. Summer life skill camps by Aventura provide them with the opportunity to partake in the fun and exciting activities set indoors. This ensures they spend quality time, away from their tech gadgets and the scorching Dubai heat.
Lasting Friendships and Memories
Summer camp by Aventura Parks helps children form lasting friendships and create cherished memories. Campers come from diverse backgrounds, fostering a sense of inclusivity and cultural exchange.
Through team-building activities and shared experiences, children develop bonds that can extend beyond the summer months, providing them with lifelong friends and a sense of belonging.
Become a Part of the Fun-infused Summer Camp by Aventura
Our summer life skills program starts on July 10th and will continue till August 17th. Visit our page by clicking here or reach out to us at +971526245007 or email  lifeskills@aventuraparks.com to know more about our summer camp or book your slot.