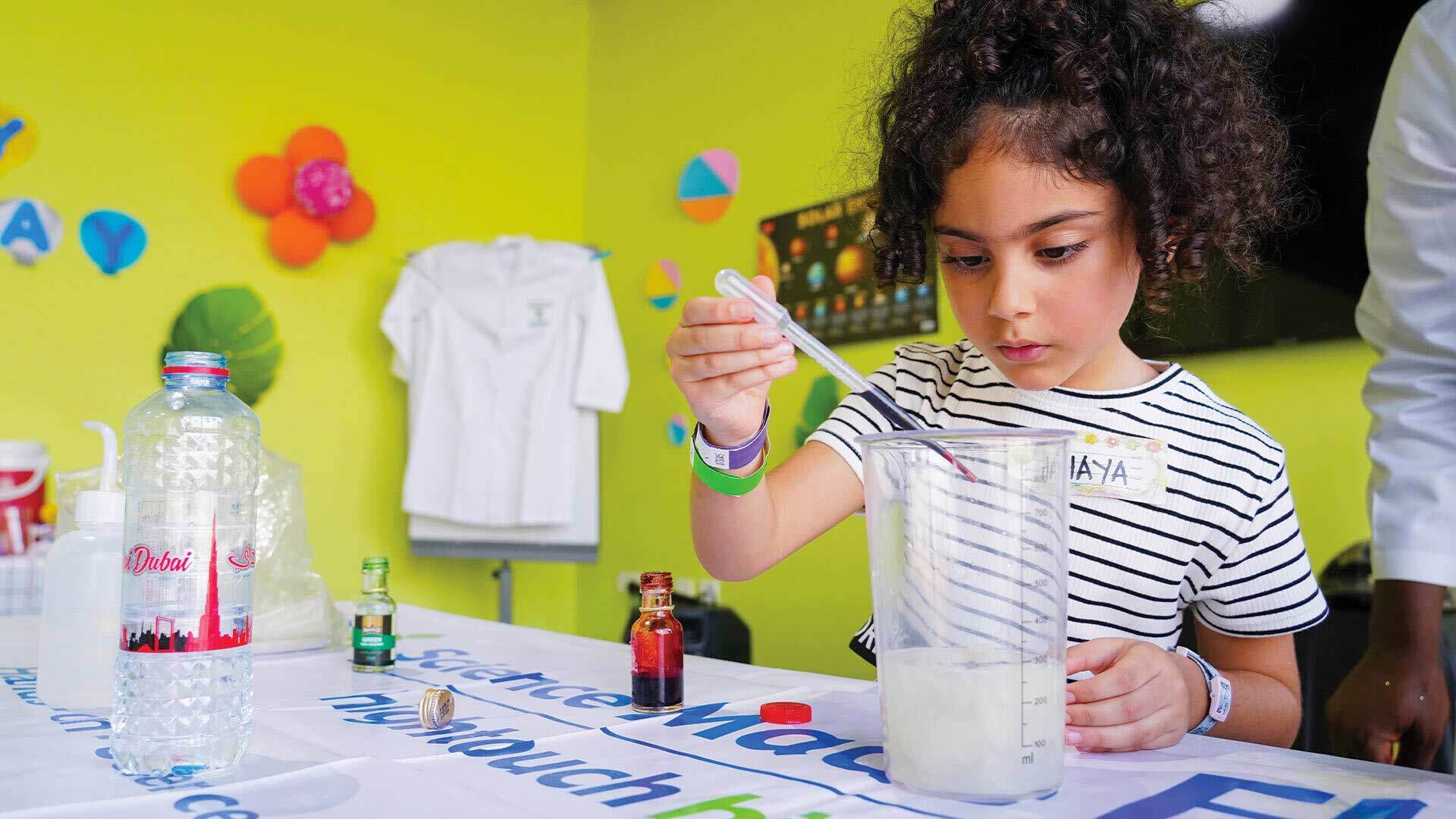 Aventura Parks knuckles down to provide kids with a fun and safe environment for learning with various activities and programs. It is due to the fact that fun-filled activities tend to let the brain absorb things faster, as fun leads to engagement and involvement. Our numerous activities, such as camps, school field trips, team-building programs, etc., provide a learning environment for kids of all ages.   
In addition, Aventura Parks, maintaining the tradition of providing an outdoor experience of learning with fun, collaborates with an educational platform, Science Made Fun. We aim to educate kids of all ages about science and nature by keeping the fun factor on priority to foster a lifelong love for learning.
Aventura's Collaboration With Science Made Fun Facilitate Learning With Enjoyment
Teaching children to learn with observation outside of the school environment helps them maintain curiosity and extend their knowledge beyond book learning. The aim of science made fun at Aventura Parks is to fuel curiosity by offering kids programs and activities to watch, observe, and experiment with. It develops an interest in little scientists and fosters the key skills of problem-solving, critical thinking, and personal development.
Without further ado, let's discuss how Science Made Fun at Aventura Parks facilitates learning with fun:
1.
School Field Trips With Scientific Programs Offered By Science Made Fun
Our school field trip programs contain unique activities specially designed for kids to foster learning and cognitive development. Science Made Fun at Aventura Parks enhances childrens' curiosity for science and nature by delivering STEM activities. Centered on creativity, non-competitive, and fun, this educational platform offers various educational programs for little scientists suitable for their young minds.
In this way, students get a chance to learn and explore different science topics that facilitate academic growth. Furthermore, hands-on experiments and science games enhance their problem-solving and thinking skills and provide self-confidence.
2.
Organize A Unique Birthday Party With Science Made Fun At Aventura Parks
With unique hands-on activities and experiments offered by Science Made Fun at Aventura Parks, you can make your kid's birthday exciting and fun. The birthday party program offers numerous themes, such as excavating dinosaur eggs, panning for Gemstones, etc. You will get five amazing hands-on activities for an hour, topped with exciting experiments.
To make the birthday more fun, a science-related physical experiment is offered as well. With a science certificate and a special gift for a birthday kid, it is undoubtedly the best way to celebrate birthdays and encourage learning in a fun way.
3.
Science Made Fun at Aventura Parks – A Platform To Learn For Exceptional Kids
We believe in entertaining every child. Science Made Fun at Aventura Parks is a step forward for exceptional kids across the UAE to enjoy learning science in a fun way. These programs are designed in a way that fits the needs of special kids and helps them discover science in a suited way.
4.
Encourage Young Kids To Expand Their Thinking
Young kids are more open to the possibilities of learning than adults. Providing them with a window of opportunity helps in development as they absorb the information faster and learn quickly.
Science Made Fun at Aventura Parks offers exciting and wonderful programs for young children to participate in and maximize their critical thinking and problem-solving skills. The programs are designed to ensure the full participation of kids in discussion and experimentation. Furthermore, these programs and hands-on experiments are totally safe for kids.
How Aventura Parks Makes Learning Interesting For Kids?
Science is all about imagination, curiosity, innovation, and asking questions. Our collaboration with Science Made Fun will make kids interested and curious about science and encourage them to ask questions.
Here is how we make learning fun for kids.
1.
Learning Through Experiments
Engaging activities and creative projects help children understand and learn the science behind facts in an easy and fun way. Hands-on activities are engaging and offer a fun way to learn. Science Made Fun at Aventura offers hands-on experiments for exploration and investigation, thereby providing problem-solving skills and building self-esteem.
2.
Develop Observation Skills
Children learn through observation – by watching and listening. Science Made Fun offers amazing hands-on activities like plant growth for kids to use observation skills and learn with fun how plants grow.
3.
Arise Curiosity
Questions like "why do leaves change color" and "where do whales go when they die" raise curiosity in little scientists. Apart from offering programs that encourage children to use their imaginations and make observations, we offer a question-answer session to communicate with kids actively. It prompts their participation in discussions and experiments.
The Takeaway
Learning with fun encourages children to participate in activities and take risks, and foster learning and Science Made Fun at Aventura Parks offers it all. Through experimentation and dialogue, we engage children in exciting and engaging STEM projects aiming to expose them to many wonders of science and develop a lifelong interest and love for learning science and nature.