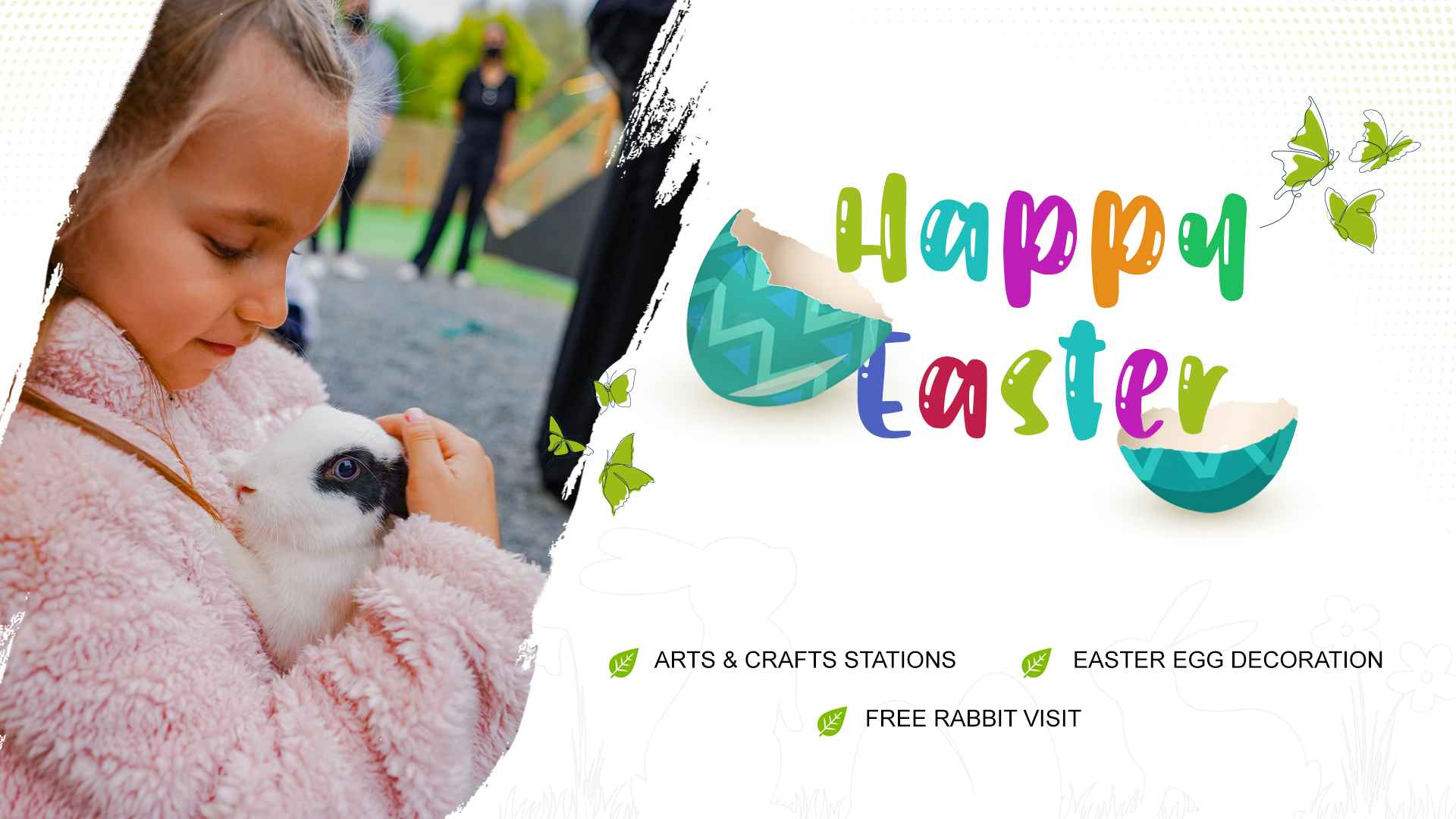 Easter is just a hop, skip, and a jump away! So, it is time to start planning your day with adventurous and mind-stimulating activities. Usually, the day begins with going to church, opening the delights of Easter baskets, or embarking on a gigantic easter egg hunt. Eventually, you end up at a dinner table to have an Easter feast featuring delicious sweet treats.
However, this year demands you to break free of the monotonous Easter routine and experience something entirely new! That could mean either painting eggs, rushing to an outdoor play area, or bringing all of the above together in one place at Aventura Parks!
Let's dive in to explore how Aventura Parks aims to deliver an adrenaline rush this Easter:
Aventura Parks Celebrates Easter In A Fantabulous Way!
Aventura Parks, the largest zipline adventure park in Dubai, celebrates the glory of Easter in full swing. While respecting the holiday's religious significance, it brings families and friends together amidst the magnificent Ghaf tree forest to enjoy a day full of fun games, special treats, and family traditions.
On April 17th, we welcome you to spend your Easter Sunday in our action-packed amusement park. The day, set in the synchronized sounds and delights of natural elements, will cleanse you of fatigue and boost your mental and physical health.
Eager to stand up to our commitment, our park stimulates a huge dopamine dose by engaging you in exciting activities, blooming on the foundation of Easter traditions explained below:
1.
Decorating Easter Eggs
Our predecessors passed down the fun activity of dyeing and decorating Easter eggs. This creative activity is a blast for people of all ages. It will let the innovation and imagination of children spark bright while serving as art therapy for adults, helping them relax and boost their mood.
Aventura Parks has organized a free art & craft station, especially for this activity, giving a twist to this tradition. Once you are done painting and decorating, you can use eggs in many distinct ways, like displaying them, hiding them for an egg hunt, or even eating them!
2.
Visit The Easter Bunny!
It is a tradition in which young children set out their Easter baskets for the fluffy, mythical creature to leave all kinds of chocolate bunnies and other special treats overnight. Some theories link the origin of the Easter bunny to pagan roots, but our modern version flourished in the 1600s. To be clear, the shopping malls came later.
Infusing this tradition with our Dubai adventure activities, we have created our own rabbit hole. Children can visit our Easter bunny to collect little sweet treats with their baskets. A visit to the bunny can either be a hit or a miss but either way, an Instagrammable picture is priceless!
3.
Wear An Easter Bonnet!
Wearing an Easter bonnet is a long-standing tradition that began in regions of Europe. The world recognizes it as a moment to celebrate the arrival of spring as well as the conclusion of Lent and the beginning of new life.
Moreover, some individuals embellish their hats with spring flowers, while others use fake eggs, chicks, and bunny bunnies. Taking this into account, Aventura Parks allows you to showcase your art & craft skills and create your own Easter bonnet!
4.
Petting Fluffy Rabbits
Aventura parks aims to develop compassion and empathy among children by uniting them with flora and fauna. To do so, our competent management unites children with fluffy cute bunnies for free! Your children can pet rabbits, treating them with care and feeding them their favorite treat, a.k.a. carrots.
Most importantly, it will contribute to healthy child development. Children who have pets have higher self-esteem, less loneliness, and better social skills. Therefore, playing with rabbits will yield a sense of belonging and positive relationships. 
5.  Hunting For Easter Eggs
Families conceal a number of colorful (plastic) eggs throughout their property in addition to eating them. The nice thing about an egg hunt is that it can be held indoors or outdoors, depending on the weather. But everything becomes perfect when arranged in the natural environment. Hence, Aventura Parks engages children to roam around the park, hunting for Easter eggs.  
The activity is simple. Easter eggs are concealed, and players must hurry to discover them in order to receive a prize. The exhilaration that comes with playing makes the day enjoyable — and adding a twist of a natural setting may make it much more enjoyable.
Visit Aventura Parks On Easter Sunday!
Aventura Parks elevates the excitement of Easter tenfold. The park is open till 10 pm during the summer season; eager to pour colors, sweetness, and thrill into your Easter Sunday!
So, what are you waiting for? Grab your tickets right now to paint your day in the Easter colors.