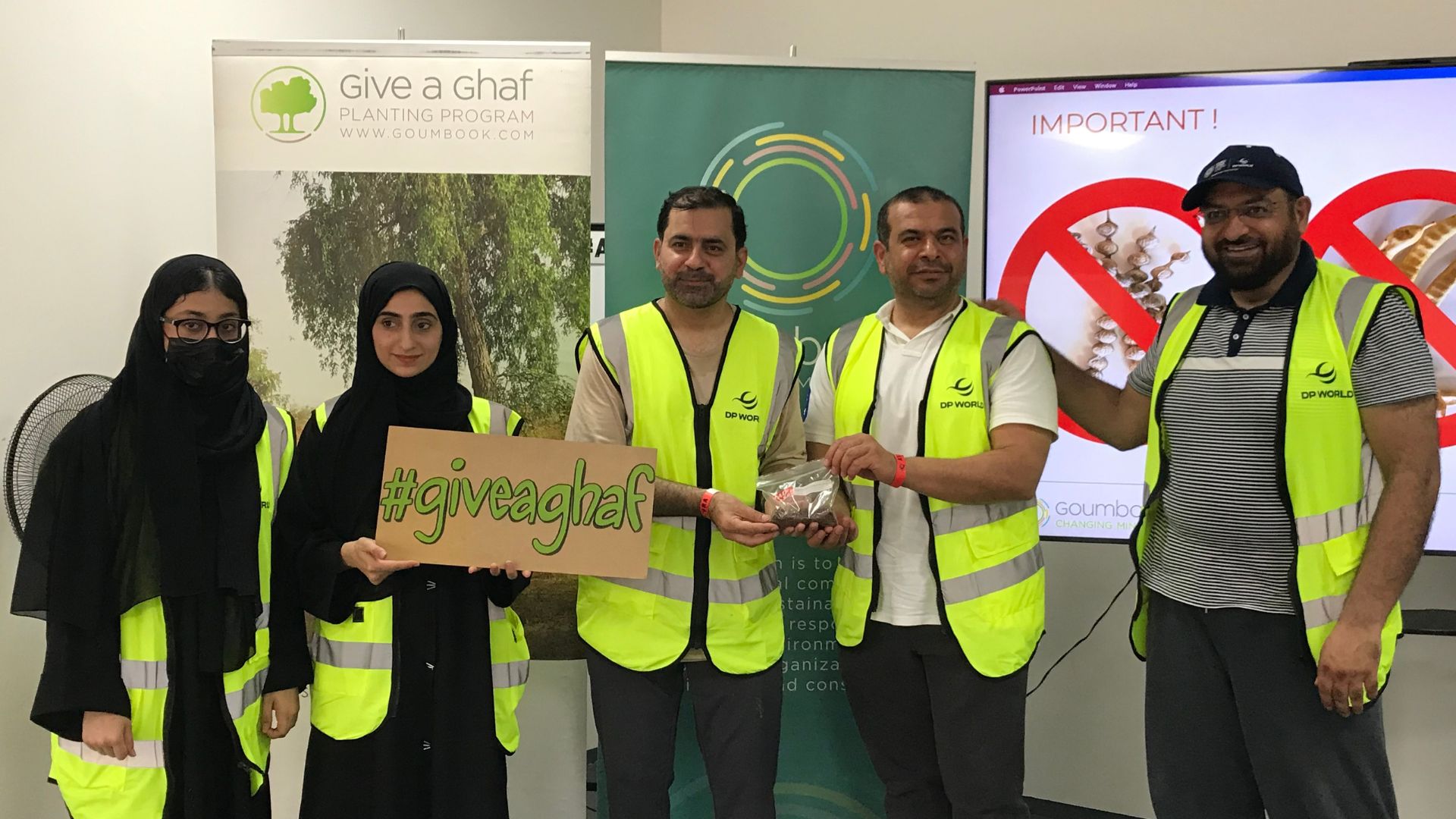 Dubai (August 12, 2022)
Aventura Parks joined hands with DP World Volunteers in a noble cause to increase the Ghaf tree population in the region. Every year, Goumbook launches a Give-a-Ghaf initiative that involves a Ghaf seed harvesting process during the summer season.
This year, Aventura Parks, set in the Ghaf tree forest, has partnered with Goumbook and DP World volunteers to take part in this initiative of collecting the seeds and harvesting them. Through this activity, volunteers got to learn new things and gain hands-on experiences in performing different processes that are included in extracting Ghaf seeds from their pods. It turned out to be a fun and educational activity for every party involved.
24 DP World volunteers and Aventura Parks' team worked tirelessly to meet their goal of extracting and collecting a total of 108,000 seeds, thereby helping the cause of protecting the Ghaf tree population in the region.
Aventura Parks' participation in this initiative depicts the facility's mission for creating a green and sustainable environment. Through this initiative, Aventura has played its part in reducing carbon footprints and curbing the effects of global warming. The facility plans to partake in more such 'green' initiatives in the long run.
About Aventura Parks
Aventura Parks is the largest zipline park in Dubai, with fun activities and challenges designed for kids, teens, and adults. Set in the heart of nature, Aventura Parks encourages spending time outdoors taking part in healthy activities that promote overall well-being. The park also organises camps for kids, nature trails, corporate programs, and birthday celebrations.
Media Contact:
Aventura Parks
+971 52 178 7616
info@aventuraparks.com