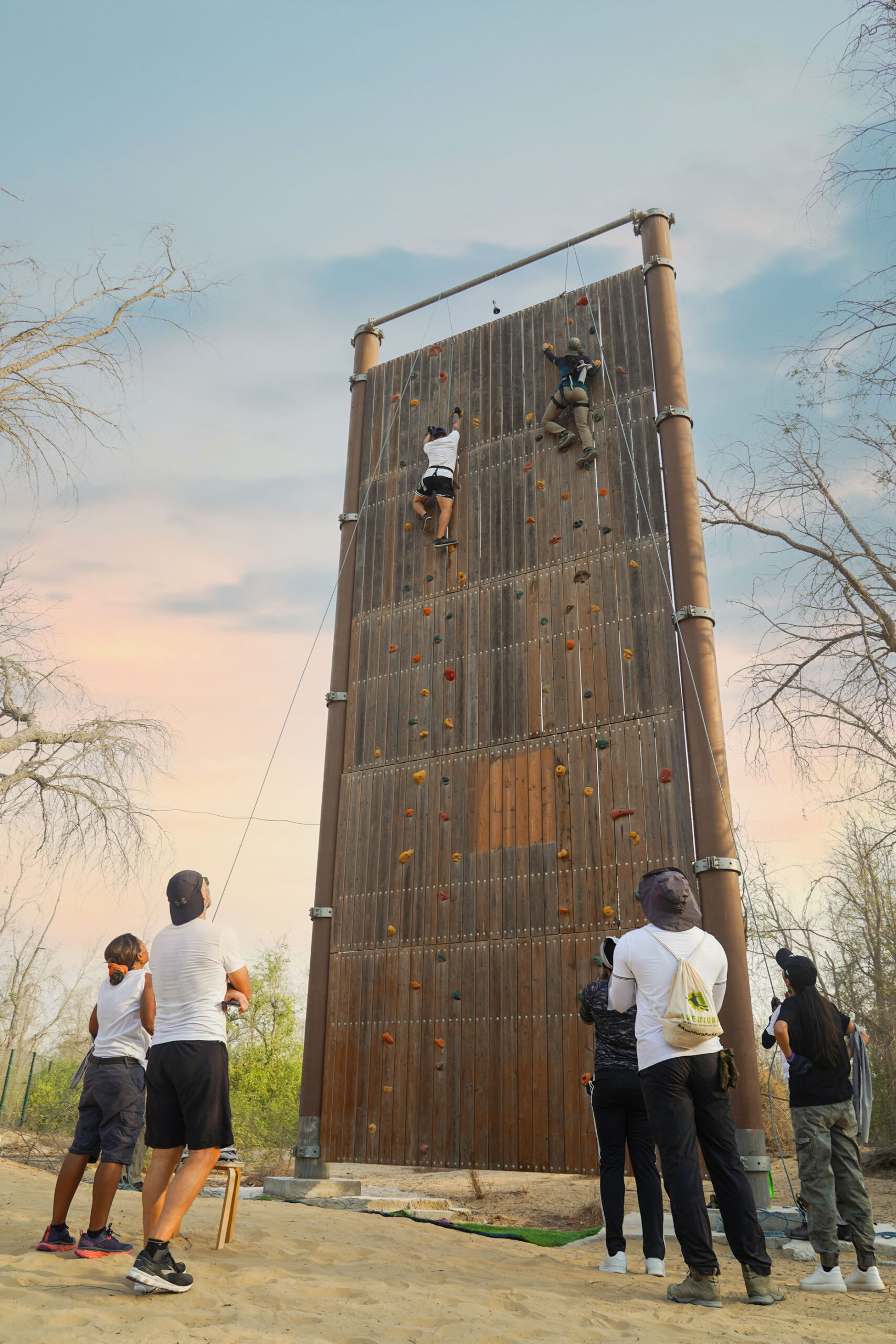 As winter vacations are fast approaching, everyone is seeking ways to engage their children with productive activities. However, holidays are just as crucial for you as it is for your kids. As parents, we often fail to realise the need for the far-fetched day off that we've been neglecting for a month. If you've realised that, finding a vacation-worthy spot is a must. That's where Aventura Parks in Dubai steps in. 
Aventura Parks, the largest zipline park in Dubai, awaits you with an awe-inspiring deal. The park has a keen emphasis on physical activities and their significance for our physical and mental nourishment.
With that said, there's something for every taste and age, with a special discounted price for Aventura challenges.
Discounted Price for Aventura Challenges and How to Avail It?
From rugged to remarkable, Aventura's challenges are all about adrenaline-rushing outdoor games. With these challenges, you get to partake in exhilarating activities that you wouldn't have opted for otherwise. 
According to the discounted deal, if you're purchasing the passes for Adventure Park, you can also take part in Aventura Challenges by paying an extra amount of AED 35. 
This deal allows you to not only enjoy the activities in Aventura Park but try your hands on Aventura Challenges as well. Isn't it great?
Top Activities in Aventura Challenges 
Aventura Challenges remain highly popular with those who like thrilling activities. Take a look at the top activities you can partake in:
As the name suggests, you've got to climb up a 5m long pole, only to jump towards a big ball hanging from the sky.. Your goal is to target the ball with correct posture, accurate balance and an eagle eye to hit it. The adventure is suitable for children above 12 years and older. Indeed, Leap of Faith is a thrilling outdoor play that lasts for over 30 minutes.  
With the Catwalk adventure, nature puts on a show. As you walk past nature on a thick tree branch, you can see but can smell the exotic and delightful fragrances of nature beneath. Yet, why can't you see anything? It's because the entire play takes place by being blindfolded. 
And that's what the twist is. Children above the age of 12 can safely learn risk-taking while walking on air. The estimated time for this play is around half an hour, which is enough for most participants to ace it. 
Nothing excites a person as much as height does, and that's where Himalaya adventure enters the picture. This adventure allows you to get as high as possible on a 12 metres high climbing wall. 
With epic landscapes in your sight as you pull yourself up, each step makes you ponder if you can make it. But when you do, the instant sense of accomplishment is unbeatable. To try this activity, you need to cross the age of 12 and have a day to spare from your busy schedule.
It's another activity that comes with a discounted price for Aventura challenges. There's no denying that Jacob's ladder seems compelling, but don't worry, as you're not in this alone. The activity takes place with a team of two players, and you can choose your partner.  This activity requires you to move up the ladder as the distance between two ladders increases.
Benefits of Taking Part in Aventura Challenges 
Promoting the awareness of physical and mental well-being is what Aventura Parks rely on. Here's how taking part in these adrenaline pumping activities can benefit you:
Often we cannot recognize our inner strengths and courageousness, but these activities can enlighten you. Taking part in these activities can also challenge your confidence and make you appear stronger among other competitors. 
Helps In Burning Calories 
It requires walking, climbing, and crossing bridges most of the time, ultimately shooting up your heart rate. Aventura Challenges makes a pretty intense cardiovascular workout, particularly on a sunny day.
Whether your mind is stuck with work-related stress or other personal issues, all you need is a healthy and constructive way to relieve it. In this regard, Aventura's challenges have various activities to make you forget the bottled-up anxiety. It makes you feel accomplished and brave and escape your comfort zone at once. 
It's a Wrap! 
We're confident that the glitz and glamour must have already convinced you to visit Aventura Parks and take part in these challenges. With that said, the majority of visitors have already made their first move to avail the discounted price for Aventura Challenges, so what are you waiting for?