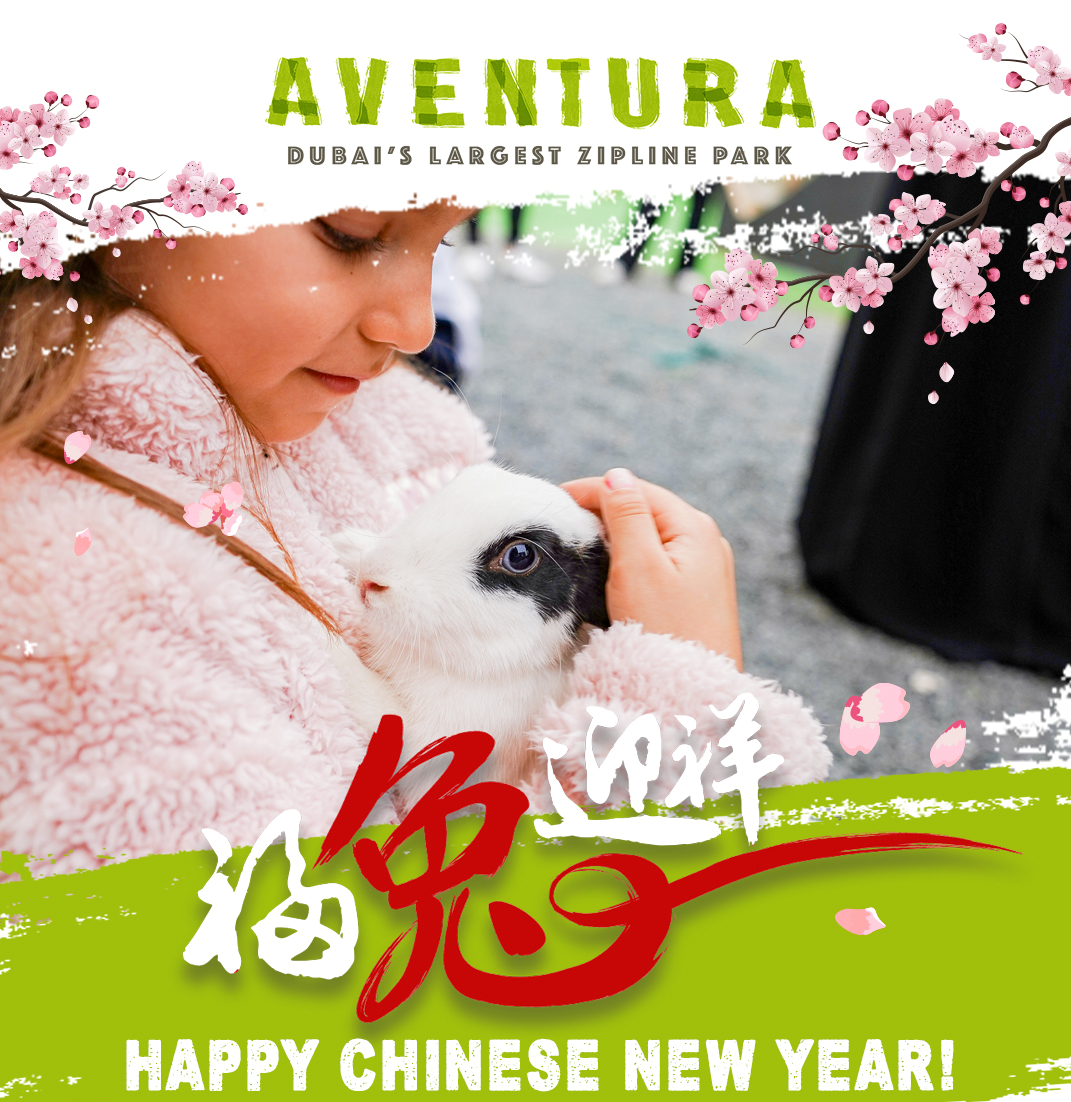 Now that you have celebrated Christmas and New Year, the post-vacation blues must have kicked in hard. However, there's another occasion approaching, and as usual, Aventura Parks is pulling all the stops to celebrate it with fervor and aplomb. 
Chinese New Year, otherwise known as Spring Festival, is of pivotal importance in China and some other East Asian countries. It's one of the most important social and economic holidays in history.
This year, we invite you to celebrate Chinese New Year at Aventura Parks amidst the beauty of nature, along with exciting arrangements and adventures. 
All about Celebrating Chinese New Year at Aventura Parks 
With the idea of promoting celebrations among nature, Aventura will host a traditional arts and crafts station along with some thrilling adventures. Find out more here!
Themed-décor for Chinese New Year 
The day of the Chinese New Year (22nd January 2023) will see Aventura Parks lit up in red with traditional paper lanterns and themed decorations across the Ghaf tree forest. It will be a different experience to visit the park as you will see a different decor and a beautiful photo arch, enhancing its appeal and perfect for some stunning photos.
Art & Craft Stations for Kids 
As there's something for every age and preference, we have specifically designed a fun station for children and teenagers. They can participate in various art activities such as drawing, sketching, and sculpting. The idea is to boost children's self-esteem by encouraging them to show off their creative talents. 
Get Closer to the Wildlife 
Situated in 35,000 sq. metres of Ghaf tree forest, you can expect to meet many furry friends along the way.
As the Chinese New Year marks the transition of the zodiac sign from one animal to the next, 2023 is the year of the Rabbit. Do you know that rabbits are assumed to symbolise peace, prosperity, and longevity in Chinese culture?
Aventura is home to cute and cuddly bunnies that will be ready to greet you for the Chinese New Year. Your little ones will love petting, feeding, and even playing with them. This will surely make the celebration of the Chinese new year at Aventura Parks even more special for everyone.
Restore Physical Strength at Aventura Challenges 
Aventura Challenges is a major part of the premises, especially for the daredevil ones. While celebrating Chinese New Year at Aventura Parks, you may participate in the Leap of Faith, Catwalk, Himalaya, and Jacob's ladder. The purpose is to make you mentally and physically fit and prepare you for the unpredictable challenges that life throws.
While you're at it, you can also enjoy as many as 24 zip lines in the park for an adrenaline-rushing experience. 
Make it Memorable with a Photo Booth
Whenever a themed party or event is happening, teenagers are quick to look for the photo booth. Not only does it help you get a perfect snap for social media, but it also makes the entire event memorable with your loved ones.
With the same thought in mind, we have arranged for our visitors a beautiful photo arch to get the perfect snaps of nature during the festive Chinese New Year at Aventura. When doing so, don't forget to tag us in your Instagram posts!
Munch on a Delicious Brunch  
After exploring adrenaline-rushing adventures and fun-filled activities around the park, we are here to entertain our guests with their favourite beverages and snacks.
For this, you can head over to The Ghafé, an in-house restaurant offering a range of delicious food items and beverages. Regardless of your dietary requirements, you'll find something tasty and suitable. 
Let's make it The Best Chinese New Year of your Life at Aventura! 
With unexpected adventures and surprises at every corner, there's no denying that Aventura Parks is a perfect outdoor destination for families. And the delightful blend of its natural beauty and annual celebrations, you can't help but appreciate the diversity.
Now that you've all the info regarding the upcoming Chinese New Year at Aventura, what are you waiting for? Most visitors have already booked the spaces, so get yourself a spot too. Book your tickets now!