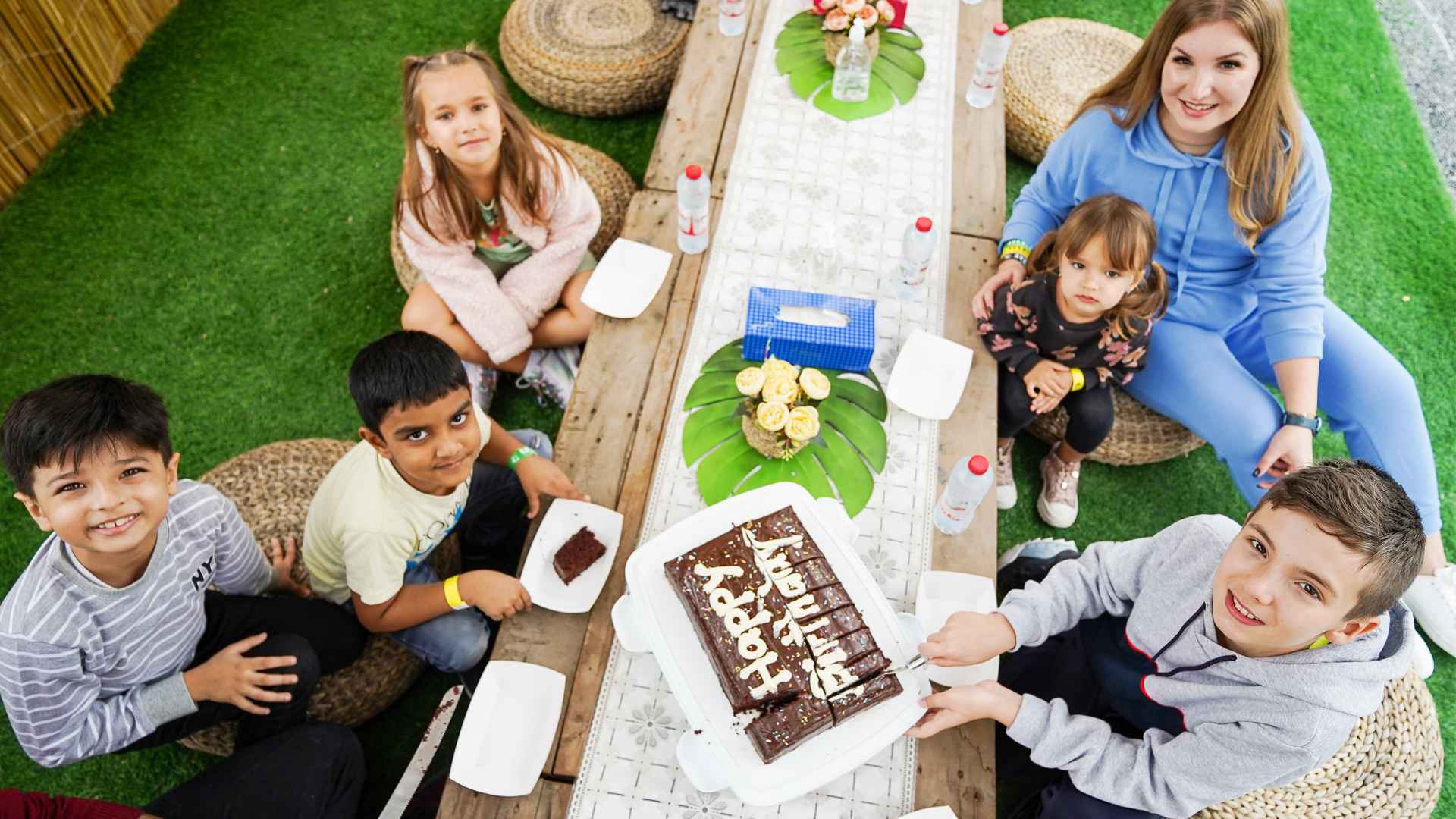 The thought of a birthday approaching excites people naturally. By the time the countdown begins, the birthday boy or girl keenly awaits the overwhelming response from their family and friends. They also look for places that hosts birthday parties for everyone so that they can enjoy some time together with near and dear ones.
From accepting birthday wishes to cutting the cake and receiving gifts, every phase of the day causes an adrenaline rush because everyone makes you feel over the moon. Some people have an episodic birthday which has a pre and post-birthday phase because their ecstatic family and friends try to make them feel extraordinary, which encourages development.  
The pandemic restricted people to the traditional ways of celebrating the day. As this day is equally important for parents, they managed to throw a special party with a limited guest list because compromising the day is not even an option. However, now it is time to swap the conventional method for something more exhilarating. Rest assured! Aventura Parks has got your back.
It offers more than just cutting the cake and receiving gifts. A birthday party at Aventura Parks fills your day with thrill, adventure, and the opportunity to make memories to cherish for life.
Aventura Parks – A Standard-bearer of Revolutionary Birthday Parties for Everyone
Aventura Parks offer fun activities for kids, teens, and adults. Hence, it is a fun spot for everyone. It is the best opportunity for everyone to wipe off the stress from their shoulders and enjoy the day amidst nature. The adventure rides like a zipline with nature's sounds, like the rustling of leaves, chirping of birds, and the soothing sound of light breeze adds excitement, joy, and relaxation, and you end up saying once more. And the best part? Aventura hosts birthday parties for everyone. 
The mind-blowing outdoor adventure park in Dubai, Aventura Parks, offers three packages to make your birthday party a day to add to your book of good memories.
Let's hunt through the details to find the suitable package for you:
1.
Aventura Discovery
Aventura Discovery package opens the door to the Discovery play area for kids. The birthday party package is specifically designed for kids and offers various activities to improve all six senses, including proprioception. The bundle offers activities like a mini circuit, animal care, arts and crafts, and party games, which is suitable for kids under 7 years old. It is a complete packaging of fun, development, and the best opportunity to keep children away from fancy gadgets.
The packaging also includes a party tent embellished with balloons, a birthday coordinator, and above all, a special gift for the birthday person. The most surprising part is that you can get all this for 140 AED per person for 3 hours.
2.
Aventura Fun
This fun birthday party package paves the way for kids and adults to the adventure world at Aventura Parks. The thrilling rides and a chance to have a good time with the people you value the most can bring smiles and help you heal physically and emotionally.
Aventura Parks gives access to an adventure park and offers a birthday setup for just 160 AED per person for 3 hours, which is a pretty nice price for eye-opening adventures.
3.
Aventura Ultimate Fun
The Ultimate Fun package is suitable for both teens and adults. It is infused with fun, joy, and amusement. This birthday party package includes a modified feature of adding one activity of your choice from the given options giving the total duration of 4 hours in 240 AED.
Participants can select one add-one activity from Life Skill Games, Aventura Challenges, Aventura Races, and Science Made Fun.
Aventura Parks – A Place Worth a Try
A birthday party at Aventura Parks is indeed the best decision you can make. A place that offers fun activities for everyone, coupled with a mouth-watering food menu, is undoubtedly worth trying for your birthday. And since Aventura offers birthday parties for everyone, it doesn't matter how old you are. You can celebrate your birthday in a different way at this beautiful park.