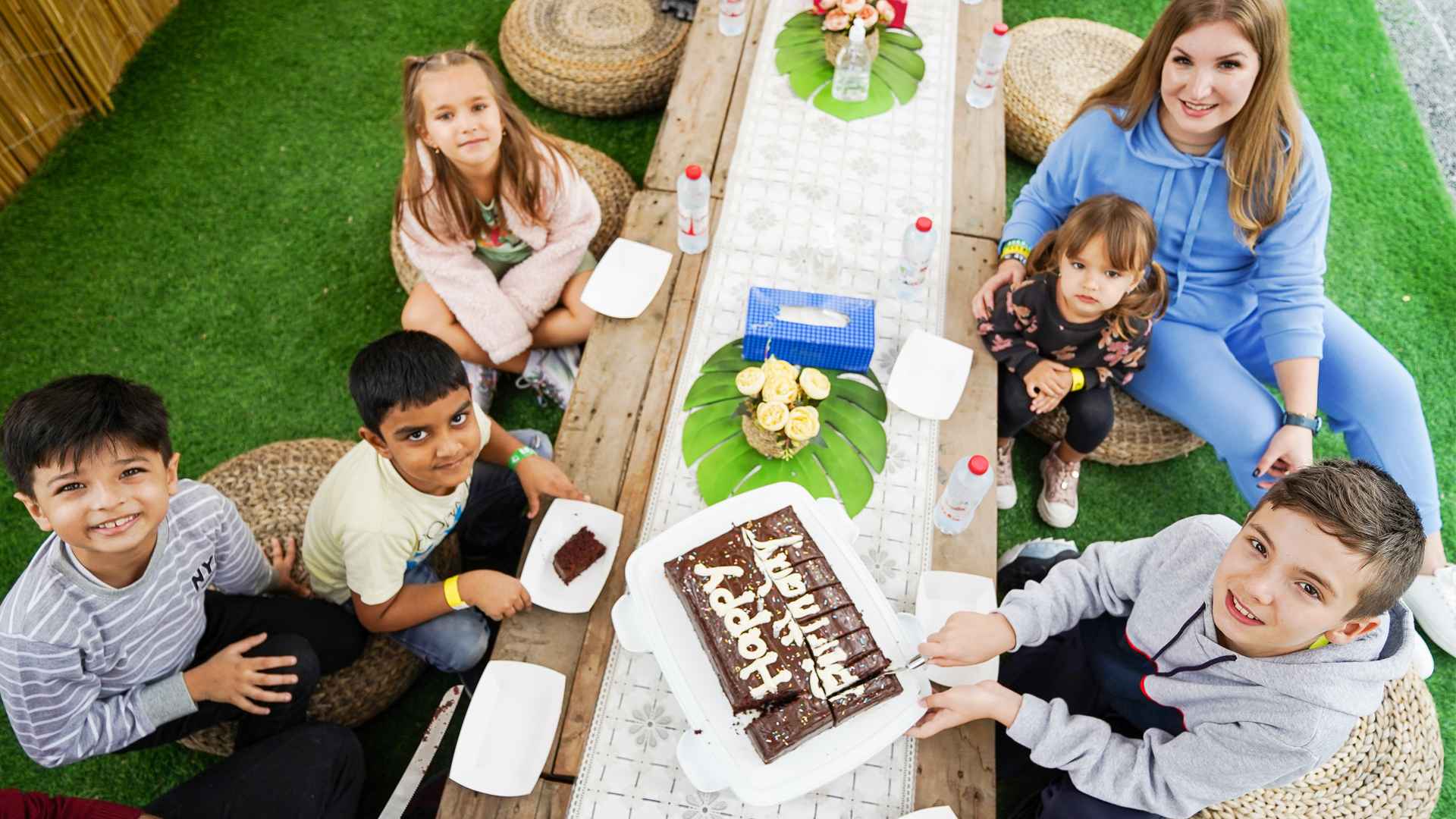 The old-school birthday celebrations keep getting dull and mundane each year. Inviting your friends over and cutting cake is a thing of the past now.
If you want to make your birthday memorable, you should think of something out of the box and make the day memorable for yourself and the guests as well. Fortunately, Aventura Parks has got you covered in this regard. 
It's not only the largest zipline park in Dubai but also one of the best outdoor birthday party venues in Dubai. Before getting to know more about what makes Aventura your ultimate destination for birthday party celebrations, let's first shed light on some wonderful perks of celebrating birthdays outdoors.
Perks Of Embracing The Outdoors For Your Birthday
Keeping aside the aesthetics aspect of your birthday celebrations, embracing the outdoors offers many remarkable perks that promote overall health and wellness as well. Some of these include:
Reduces Mental And Physical Stress
Contrary to popular belief, kids are equally pressured by mental and physical stresses as adults. There's an easygoing sense of observation during a birthday party amidst natural surroundings. Consequently, children forget their distress and feel pleasure instead of tiredness.
The same goes for adults as well. Studies have proved that when you spend time amidst nature, you tend to feel better and relaxed.
Encourages Physical Movement 
Celebrating birthdays outdoors offers a fantastic opportunity to enhance physical fitness while enjoying the festivities. Engaging in various games can get everyone up and moving, promoting cardiovascular health and muscle engagement.
Moreover, outdoor settings often provide access to fresh air, natural sunlight, and open spaces, creating a conducive environment for physical activity.
Additionally, exploring nature during these celebrations can foster a deeper connection with the outdoors. This encourages individuals to make outdoor activities a regular part of their lifestyle, ultimately contributing to improved overall physical fitness.
Stimulate Your Senses 
Today's digitalized world calls for constant improvement in cognitive and physical skills. And celebrating birthdays, or any other event outdoors, helps in this regard. Simply put, nature stimulates more senses than digitalization ever can. 
Promotes Creativity And Innovation 
During an outdoor birthday party, participants can access random activities that genuinely engage them with the environment. With endless possibilities, they can bring their thoughtful visions to life. 
Aventura Parks – The Ultimate Choice Among Top Outdoor Birthday Venues in Dubai 
If you're skimming through the list of affordable birthday party venues in Dubai, there's no better destination than Aventura Parks; where fun knows no bounds. 
You will find various thrilling activities to make your visit unforgettable. From adrenaline-rushing ziplining to exciting wildlife encounters, there's everything you need for a perfect birthday blast. 
What sets us apart, you ask? Our dedicated team of party coordinators are not only party organisers, they are the memory makers. 
Keep reading to know more about what makes Aventura Parks the undeniable choice for your upcoming celebration.  
Variety Of Birthday Packages 
Since your special day calls for an exclusive experience, Aventura Park has some family-friendly birthday packages. Whether you're looking for outdoor birthday party venues in Dubai for adults or kids, Aventura is the right fit for you.
The following birthday packages are designed to meet your budget and preferences: 
Aventura Discovery

Aventura Fun

Aventura Ultimate Fun
Each package is one-of-its-kind and includes a party pavilion for the birthday boy or girl along with their guests. You will enjoy access to premium areas along with a choice to select from several add-ons to make your party more happening.
Celebrate With Challenges 
Birthdays are all about giggles, laughter, and fun, and that's exactly what Aventura offers. We ensure to bring out the best by making participants try adventures they never envisioned. 
With easy access to our Adventure Park access, you and your guests will enjoy it to the fullest. 
The unforgettable experiences in every nook and cranny make Aventura one of the notable outdoor birthday party venues in Dubai.
Delicious Birthday Meal Options 
Another point that makes Aventura one of the ideal outdoor birthday party venues in Dubai is Its delicious food. Amidst Dubai's diverse culture, our Ghaf café introduces Mediterranean flavour, Levant cooking, and American food. 
There's something for every taste, from beef hot dogs to chicken tenders and veg brunches. As for the birthday special, we've various party meal options, starting at AED 45 per guest.
It's Time To Celebrate Your Birthday!
In all, your hunt for the best outdoor birthday party venues in Dubai ends here. 
Hosting your birthday at Aventura Parks can be one of the best choices. It's a one-stop celebration gateway with enthralling activities and mouth-watering cuisines. 
So, choose the birthday package that suits your perquisites, and let us make it an unforgettable celebration for your family.