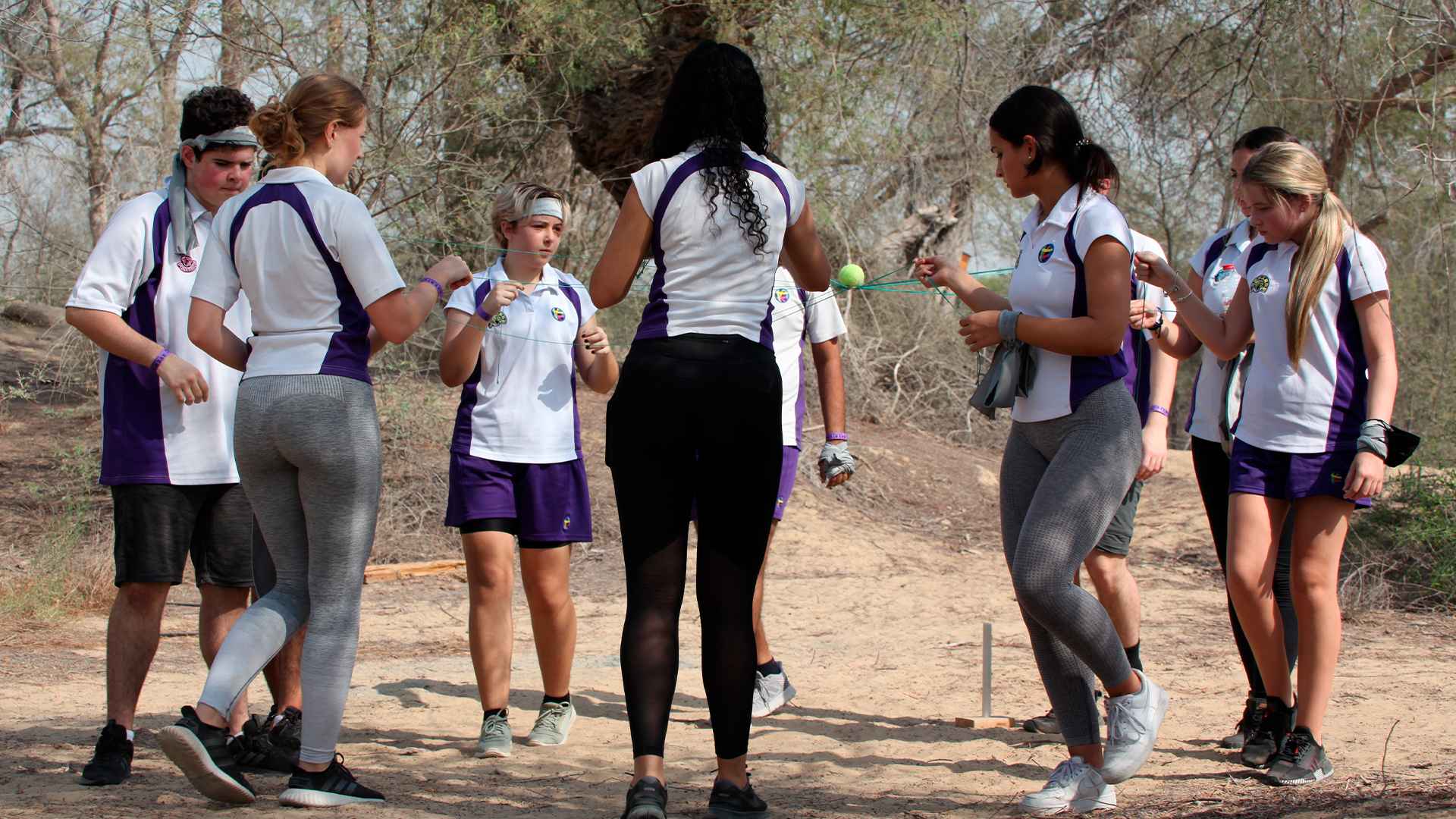 While regular classes and home assignments are important for kids' development, opportunities to socialize and partake in physical activities in outdoor settings are equally crucial. This is why Aventura Parks has come up with an innovative solution for kids titled "Aventura Parks Night for Schools".
So, without any further ado, let's find out about this new initiative by Aventura Parks.
All About Aventura Parks Night for Schools
At Aventura Parks, the largest zipline park in Dubai, we offer an exclusive opportunity for schools to celebrate their special events at our facility. As per this offer, the entire park will be reserved exclusively for the school that has booked the facility. This means that students can fully enjoy Aventura Parks' facilities, ziplines, and other attractions, under the supervision of our professionally trained crew.
The school's administration needs to book the facility for a minimum of 150 attendees to reserve the venue. While Aventura Parks is absolutely safe for kids, primary/elementary must be accompanied by adults for oversight.
Benefits of Booking Aventura Parks Night
Nurture Amidst Nature
Research has proved that spending time in nature benefits us in more ways than we can imagine. We tend to feel better and have an uplifted mood when we breathe fresh air amidst greenery.
This is one of the major benefits of booking Aventura Parks Night for schools. Our facility allows kids to socialize, make new friends, have friends, and learn new schools, while they are surrounded by the beauty of nature. It provides them with a much-needed break from their routine study life.
Since Aventura Parks is located within Mushrif Park, it will be a good opportunity for kids to learn about flora and fauna native to the Ghaf forest.
Evening Slots to Escape the Summer Heat
Since the summer season has started, the scorching heat in Dubai prevents many people from stepping out from indoors, let alone enjoying outdoor activities. To make sure kids are not affected by Dubai's heat, we invite schools to host events during our evening slots.
This way, kids can learn, play, and socialize outdoors while escaping the summer heat.
Discounted Prices
To facilitate schools and the nourishment of kids, Aventura Parks has reduced the price of the entry ticket. Instead of the original price of AED 185, schools can book the facility by only paying AED 85 per person. The reduced price allows schools to arrange fun activities for kids without burdening their budget.
Improved Mental and Physical Well-being
Did you know that spending time in nature and taking part in adventure activities also improves our mental well-being?
Most people know about the effects of these activities on our physical health but not many are aware of their importance for overall well-being, including mental health. So, when kids spend time at Aventura Parks and partake in the outdoor adventure activities it entails, there's an improvement in their physical and mental health. Moreover, it also boosts their confidence.
An Evening Full of Fun & Adventure for Kids
Summing it up, Aventura Parks Night guarantees an evening full of fun, adventure, and learning for kids. Reach out to us now at +971 55 365 4763 or send us an email at schools@aventuraparks.com for more information or to book your slot.