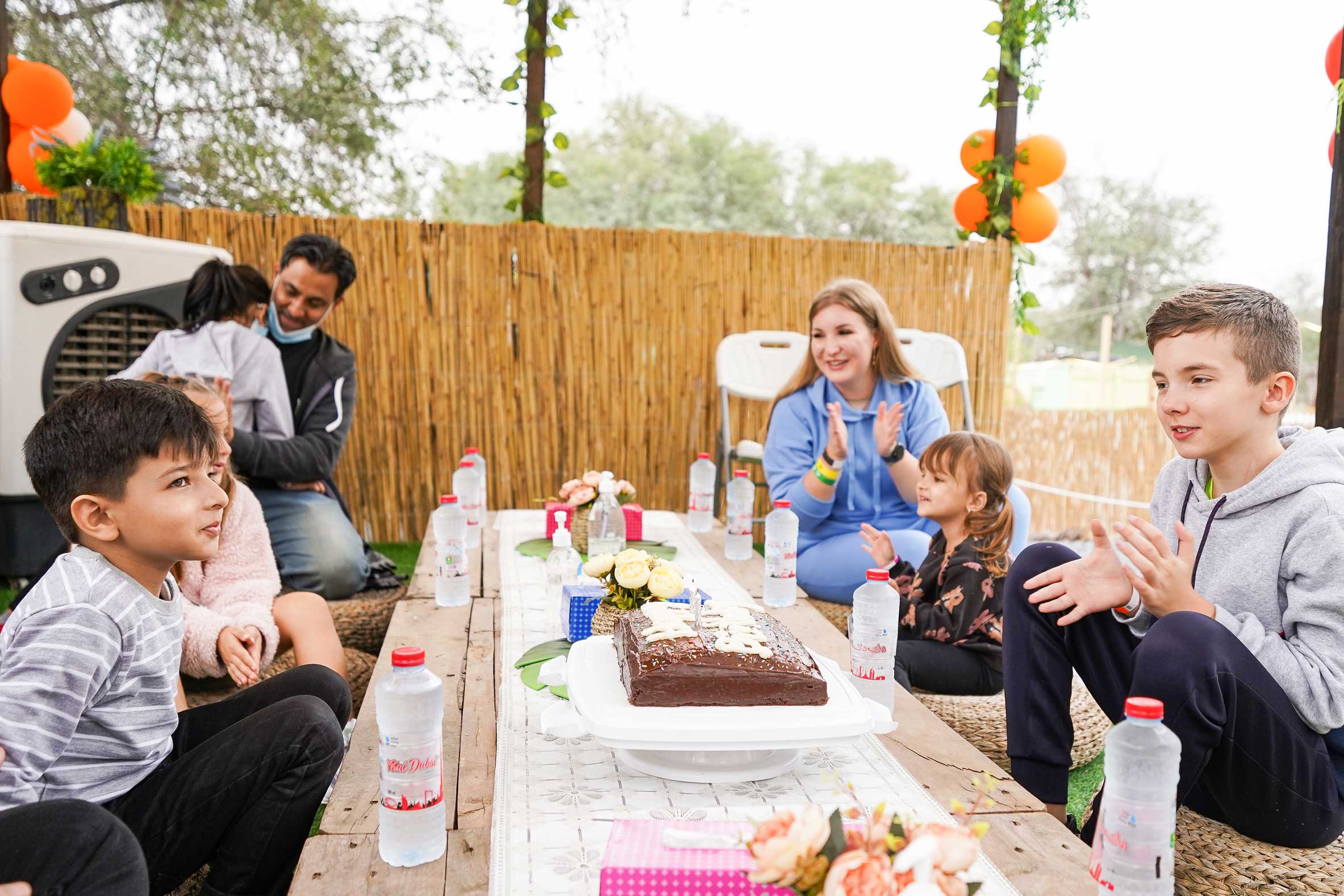 What makes a birthday special? A delicious cake, company of loved ones, presents, and a day where you get to be the center of attention, right?
While all these things surely make a birthday party memorable, do you know what makes it even more special? Free access to the most thrilling Adventure Park at Aventura Parks.
Yes, you read it right, that's the birthday surprise at Aventura Parks waiting for you.
Birthday Surprise at Aventura Parks – What Does It Include?
The largest zipline park in Dubai has come up with a unique offer for birthday boys/girls. You can visit the park up to 7 days after your birthday and get complimentary access to the Adventure Park, which includes 5 unique circuits. Each circuit has various fun obstacles, such as wobble bridges, spider nets, tight ropes, zip lines, etc.
Why Celebrate Your Birthday at Aventura Parks?
Besides the birthday surprise at Aventura Parks, there are many more reasons why you should celebrate your birthday at this outdoor adventure park. Let's take a look at them:
An Action & Thrill-packed Birthday
Give the run-of-the-mill birthday ideas a break this year and celebrate your special day in an even more special way this year at Aventura Parks.
Our facility is perfect for those seeking an outdoor destination to celebrate birthday parties. You can enjoy zip lines, bridges, wall climbing, tree-surfing, and a range of other adventures. You truly get the best of both worlds here!
Different Packages to Choose from
Aventura Parks offers birthday celebrations for everyone. Regardless of your age, you can celebrate your birthday here.
We have different birthday packages that include different activities. Each package includes a party pavilion for the birthday boy/girl and their guests. Here's a brief overview of Aventura's birthday packages:
Aventura Discovery
This package is suitable for kids between 3 and 7, with a minimum height of 1.05 meters.
It lasts for three hours and includes the discovery play area,  animal care, arts and crafts, and party games. The birthday boy/girl will also receive a free gift. The price per participant is AED 140.
Aventura Fun
Teens and adults can get the Aventura Fun package for endless fun on their birthday. Participants get access to Adventure Park, while the birthday boy/girl also receives a free gift. The minimum height requirement is 1.15 meters. The price per person for the Aventura Fun package is AED 160.
Aventura Ultimate Fun
Another package for teens and adults, Aventura Ultimate Fun truly lives up to its name and offers the ultimate fun to participants and their friends.
Each participant needs to be a minimum of 1.05 meters in height. The celebrations last for four hours. Apart from everything included in Aventura Fun, this package also includes extra add-on activities. The price per person for the Aventura Ultimate Fun package is AED 240.
Note: You can double the fun of celebrating your birthday at Aventura Parks by getting add-ons. These include life skill games, Science Made Fun, Aventura challenges, Aventura races, nature trail, face painting, tie-dye activity, bonfire, etc.
We also offer photography and videography services for an additional amount.
Delicious Food
What's a birthday party without good food, right? Aventura Parks has got you covered in this regard as well. With our newly opened The Ghafé restaurant, we present our guests with a variety of options.
These include:
Standard Meal at AED 45 per person. Meal options include one choice from the following entries:

7-inch pizza margherita

Chicken nuggets & fries

Chicken hot dog & French fries
Each item is served with a bottled juice
Special Meal at AED 70 per person. Meal options include one choice from the following entries:

Greek salad and 10-inch pizza

Beef/chicken burger

Pasta and salads
Each item is served with a bottled juice
Deluxe Buffet at AED 95 per person. Meal options include:

2 Pizza (Margherita and Pepperoni)

2 Pasta options (Napoli and bolognese)

Greek Salad
A Hassle-free Experience
Celebrating your birthday at Aventura Parks means you don't have to worry at all about organizing the party as we do it all. Our team pulls all stops to ensure the event becomes the most memorable one for you and your guests.
The entire event will be managed by our experienced party coordinator, who will take care of all the nitty gritties.
Wrap Up
To sum it up, the birthday surprise at Aventura Parks is surely going to cheer you up and make your event more special. Reach out to us for more information by calling us at +971526245007 or email us at birthdays@aventuraparks.com.