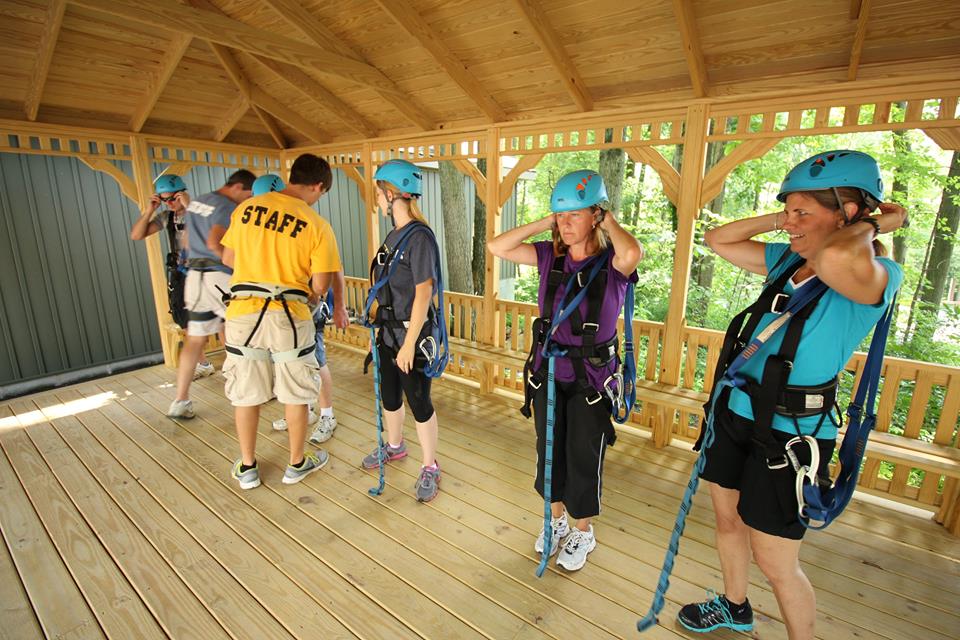 You have finally got the opportunity to go ziplining, but your anxiety has gotten the better out of you. Well, that's completely normal as with a rush of excitement comes a little pang of nervousness. But the good news is that you successfully ace it by following a few expert tips for ziplining.
At Aventura Parks, the heart-pumping activity, part of our Adventure Park, involves sliding down a suspended cable or rope. There are as many as 21 ziplines in the park with varying difficulty levels. As you soar through the air, you can take in breathtaking views of the surrounding scenery. 
What's more? The thrilling activity isn't only adventurous but poses innumerable health benefits to those who try.
Handy Tips For Ziplining At Aventura Parks 
When you opt for ziplining at Aventura Parks, we guarantee that you are doing it safely. While your heart must accelerate fast, we are here to make your zipline experience seamless and smooth. 
Let us help you turn that nervous energy into full-blown excitement with the following tips for ziplining:
     1. Dress Like An Adventurer  
While ziplining doesn't call for a specific dress code, your clothing choices can make all the difference. We suggest you opt for tank tops with soft denim shorts, followed by a pair of sneakers. The idea is to navigate through the rope effortlessly without settling your outfit on the way.   
For this, you must ensure that every piece of your outfit firmly secures your body and won't fly into the air. Speaking of costumes, you must adhere to the weather conditions when planning one. As winter approaches, comfy jeans, sweatshirts, and boots would make a well-versed choice. 
    2. Pay Attention To Safety Briefing 
One of the best tips for ziplining you can follow is to closely attend to the briefings and instructions given by our experts. From equipment usage to harnessing techniques, stick to each detail as we train you to be in charge up there!
Remember that ziplining is not a one-size-fits-all activity and requires customization based on height and weight. That's why our team will guide you through every step of the process. The idea is to provide the knowledge and skills to execute the activity flawlessly while staying safe. 
    3. Let Your Nerves Empower You 
Although the process of learning to zipline is straightforward, managing your nerves can be a challenge. 
At Aventura Parks, we are here to help you conquer your fears. With our professional guidance, you can trust that you're in good hands. 
So take that leap of faith and trust your willpower to soar like an eagle high above the ground. Let the wind carry you off the platform, and feel the adrenaline rush as you zip through the air. 
    4. Pack The Right Essentials 
The next call to make with tips for ziplining is to create a checklist as you prepare for this adrenaline-rushing experience. Not only does it keep your head straight, but it also provides everything you may need.
Here are a few things to include to ensure a smooth and safe day: 
Remember to bring protective gloves to grip and protect your hands. 

Bring a water bottle to stay hydrated throughout the adventure.

Packaging sunscreen to protect your face from sunburn is also essential.

Keep an extra pair of sandals in case you need to change post-adventure. 
     5. Ensure To Empty Your Pockets 
Do you want to hold yourself back with the excess weight in your pockets? If not, empty your pockets so nothing falls off as you fly high. You may store the belongings in secured zip-up bags and keep them aside as you hop on the rope.
When ziplining at Aventura Parks, our trained professionals will handle the task. So, you may rest assured and make the most of this incredible flying experience. 
Embrace The Thrilling Adventure Now!
There you have it! These tips for ziplining can elevate the entire experience and make it absolutely memorable for you. So, book your tickets at Aventura Parks now and put your newfound knowledge of ziplining to the best use.